10 Pristine Hidden Beaches Throughout Ohio You've Got To Visit This Summer
Looking forward to having some fun in the sun? Here in Ohio, summertime can be the best time. It helps to know where the prettiest beaches are—and it helps to know where the less crowded ones are. The following are 10 little-known beaches in Ohio with warm, sandy shores, and deep blue water. They're also some of the best hidden beaches in Ohio.
Please note: Be sure to call ahead or check the Facebook pages to find out when these beaches will open for the season.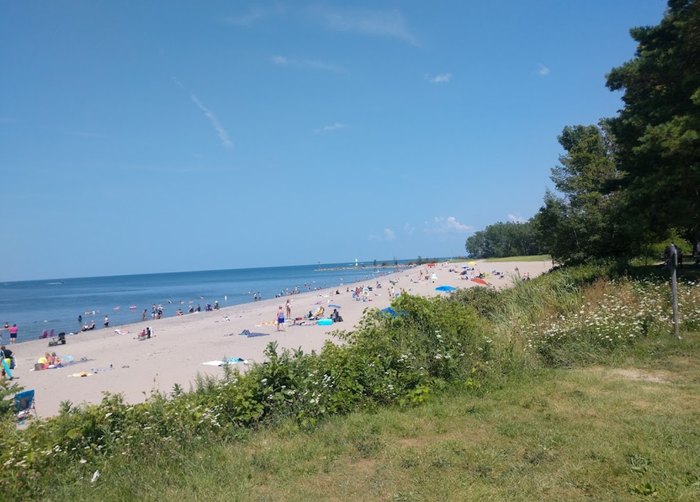 Have you ever been to any of the best hidden beaches in Ohio before? If so, please share your experience(s) with us in the comments below.
For more Ohio adventures out on the water, be sure to check out our previous article: 5 Lazy River Summer Tubing Trips In Ohio To Start Planning Now.
OnlyInYourState may earn compensation through affiliate links in this article.
best hidden beaches in ohio
April 22, 2022
What are three secret beaches in Ohio that are worth discovering?
Ohio is filled with many amazing beaches, including several that are a bit secretive and mostly only familiar to locals. Listed below are three secret beaches in Ohio that are certainly worth discovering no matter the time of year.
1. Kelleys Island State Park Beach
On the north side of Kelleys Island is a 100-foot stretch of sand. This beach area is the perfect spot for wading in beautiful Lake Erie.
2. Walnut Beach
Walnut Beach is a little-known beach on Lake Erie. It features a playground and an incredible view of the Ashtabula Lighthouse.
Breakwater Beach is located at Geneva State Park and offers beautiful sand and picture-perfect views of Lake Erie.
What are three of the best Ohio beaches to visit during summer?
When it comes to summer, it's hard to beat a day at the beach. If you've ever asked yourself "I wonder if there are any fun beaches near me," wonder no more. Listed below are three of the best beaches in Ohio you'll want to check out once summer arrives. Even though some of them are much more well known than others, all of them are equally wonderful.
Headlands Beach, which is located at Headlands Beach State Park in Mentor, is one of Ohio's most popular beaches. In addition to it being a mile long, it's also the largest natural beach in the state.
Geneva State Park Beach is located on the shores of Lake Erie in Ohio's Geneva State Park. This beautiful beach, which is both kid- and pet-friendly, belongs on everyone's bucket list.
3. Kelleys Island State Park Beach
One of the most popular beaches on Lake Erie is Kelleys Island State Park Beach. With a stretch of only 100 feet of sand, this beach is one of the most pristine spots on the water.