The 12 Best Places To View Fall Foliage In Ohio Before It's Too Late
Autumn is undeniably the best time of year in the Buckeye State, especially if you're a fan of fall foliage in Ohio. The colors are vibrant; the temperatures are perfect, and the air has a comforting, crisp smell often infused with campfires and bonfires as folks gather outdoors. You'll want to get out and embrace this season before it's gone and winter makes its arrival. The following are 12 regions and forests that are known for being especially lovely in the fall. Be sure to visit these stunning natural areas to enjoy the best fall foliage the Buckeye State has to offer!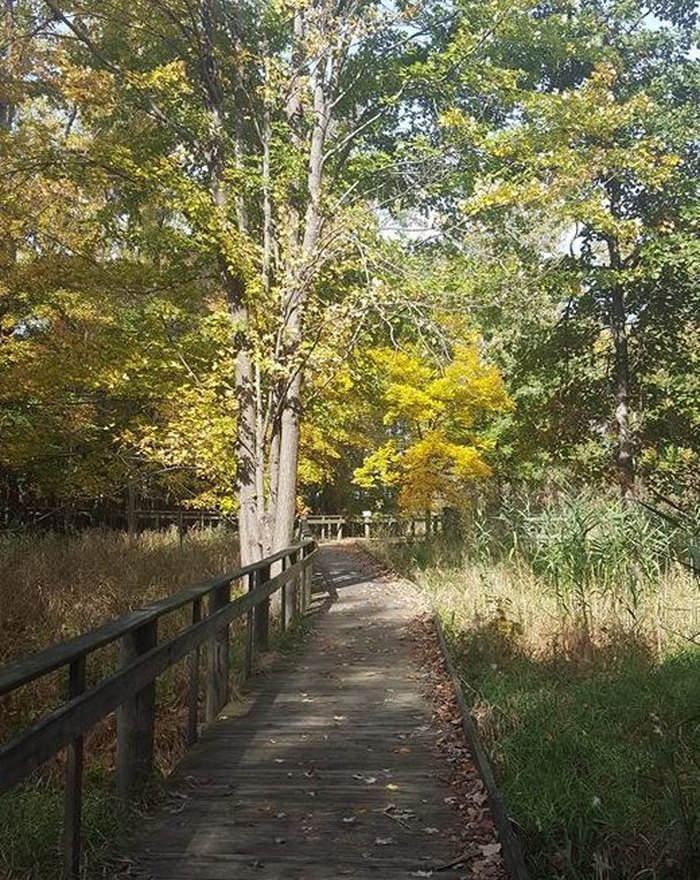 Have you explored these areas yet this fall? Where are your favorite places for viewing fall foliage in Ohio? Please share them with your fellow Buckeye State leaf peepers!
Address: Maumee Bay State Park, 1400 State Park Rd, Oregon, OH 43616, USA
Address: Mohican State Park, 3116 OH-3, Loudonville, OH 44842, USA
Address: John Bryan State Park, 3790 OH-370, Yellow Springs, OH 45387, USA
Address: Zaleski State Forest, Ohio 278, Zaleski, OH 45698, USA
Address: Shawnee State Park, 4404 OH-125, West Portsmouth, OH 45663, USA
Address: Hocking Hills State Park, 19852 OH-664, Logan, OH 43138, USA
Address: Salt Fork Park Lodge and Conference Center, R-3, Cambridge, OH 43725, USA
Address: Caesar Creek State Park, 8570 OH-73, Waynesville, OH 45068, USA
Address: Harrison Lake State Park, 26246 Harrison Lake Rd, Fayette, OH 43521, USA
Address: Cuyahoga Valley National Park, Ohio, USA
Address: Deer Creek State Park, 20635 State Park Road 20, Mt Sterling, OH 43143, USA
Address: Beaver Creek State Park, 12021 Echo Dell Rd, East Liverpool, OH 43920, USA
Fall foliage in Ohio
August 15, 2022
What's fall generally like in Ohio?
Here in Ohio, we pride ourselves on having four distinct seasons: temperate springs, hot and hazy summers, crisp falls, and often-snowy winters. And while we love all of the seasons in the Buckeye State, there's something about fall in Ohio that's has an extra-special spot in our hearts. With daytime highs in the 60s and 70s, cobalt-blue skies for days, and an abundance of festivals, cider mills, apple orchards, pumpkin patches, and more, there's nothing like fall in Ohio!
What are some beautiful towns to visit for fall foliage in Ohio?
Ohio's small towns shine extra bright in the fall, when drenched in the pumpkin orange, ruby red, and golden yellow hues of the autumn. Some of our favorite small towns in Ohio to revel in this seasonal resplendence include Yellow Springs, Milford, Loveland, Dublin, Hudson, Bowling Green, Mt. Vernon, Wooster, Holland, and Athens — but really, you can't go wrong anywhere! If you're looking for fall day trip ideas in Ohio, this article lists some of our favorites, including Cuyahoga Valley National Park, Young's Jersey Dairy, Ohio Amish Country, and Loudonville.
Address: Maumee Bay State Park, 1400 State Park Rd, Oregon, OH 43616, USA
Address: Mohican State Park, 3116 OH-3, Loudonville, OH 44842, USA
Address: John Bryan State Park, 3790 OH-370, Yellow Springs, OH 45387, USA
Address: Zaleski State Forest, Ohio 278, Zaleski, OH 45698, USA
Address: Shawnee State Park, 4404 OH-125, West Portsmouth, OH 45663, USA
Address: Hocking Hills State Park, 19852 OH-664, Logan, OH 43138, USA
Address: Salt Fork Park Lodge and Conference Center, R-3, Cambridge, OH 43725, USA
Address: Caesar Creek State Park, 8570 OH-73, Waynesville, OH 45068, USA
Address: Harrison Lake State Park, 26246 Harrison Lake Rd, Fayette, OH 43521, USA
Address: Cuyahoga Valley National Park, Ohio, USA
Address: Deer Creek State Park, 20635 State Park Road 20, Mt Sterling, OH 43143, USA
Address: Beaver Creek State Park, 12021 Echo Dell Rd, East Liverpool, OH 43920, USA