10 Perfect Places In Ohio For People Who Hate Crowds
Sometimes, you want to get out and about but you don't necessarily want to face the crowds you might encounter on a weekend at a popular park or well-known attraction…you know what, that's perfectly OK. There are quite a few things to do away from crowds in Ohio that will still give you an experience you'll never forget. Take some time to yourself and enjoy these 10 perfect, peaceful places in Ohio for people who hate crowds.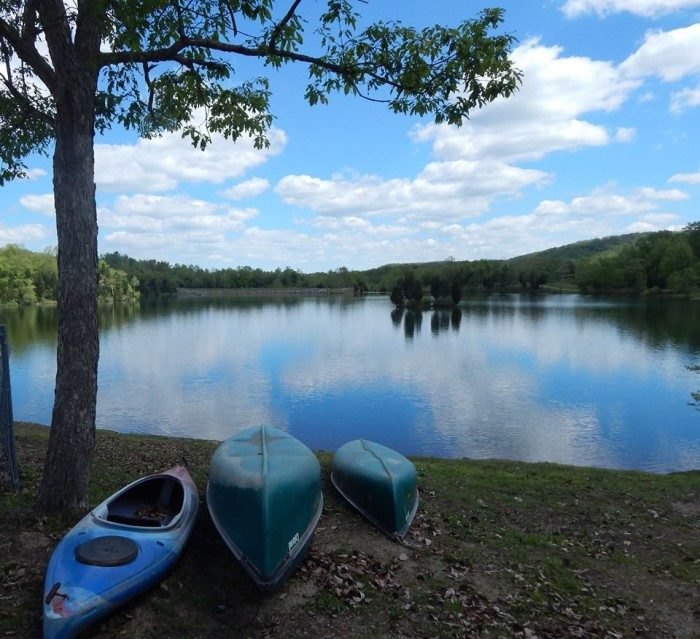 Have you ever been to any of these places? What are some other things to do away from crowds in Ohio? Make sure to share with us in the comments section what you think!
OnlyInYourState may earn compensation through affiliate links in this article.
Address: 160 Blue Gill Rd, Peebles, OH 45660, USA
Address: Peaceful Acres Lavender Farm, 2387 Co Rd 80, Martinsville, OH 45146, USA
Address: Hocking State Forest, Ohio, USA
Address: Mount Jeez, llc, Perrysville, OH 44864, USA
Address: Highlands Nature Sanctuary, 7660 Cave Rd, Bainbridge, OH 45612, USA
Address: The Golden Bear Lodge, West Salem, OH 44287, USA
Address: Glen Helen Nature Preserve, 405 Corry St, Yellow Springs, OH 45387, USA
Address: Richard and Lucile Durrell Edge of Appalachia Preserve System, 4274 Waggoner Riffle Rd, West Union, OH 45693, USA
Address: Wayne National Forest - Athens Ranger District - Athens Unit, Coal Township, OH 43766, USA
Address: Nelson-Kennedy Ledges State Park, 12440 OH-282, Garrettsville, OH 44231, USA
Things To Do Away From Crowds In Ohio
March 10, 2020
What are the best outdoor destinations in Ohio?
There are so many wonderful hidden gem places in Ohio that focus on outdoor adventures, you'll have your weekends occupied for the entire year. Between exploring Lake Erie with a variety of exciting water activities, or ice fishing when the weather gets cold, you'll have your fill of outdoor fun. Even the Cleveland Botanical Garden has 10-acres of outdoor gardens that are worth checking out. Click here for 17 of the best sights you can see outdoors in Ohio.
Are there any free things to do in Ohio?
Sometimes the best things to do in Ohio are the least expensive things to do in Ohio. Don't worry—there are plenty of inexpensive activities throughout the state that you likely didn't even realize were free! Visiting the local lake, for instance, can yield tons of fun and not cost a dime. Or perhaps planning a camping trip in a local Ohio campground! Click here to learn more about the best free outdoor activities in Ohio.
Are there any other remote or isolated places in Ohio to visit?
If the above-mentioned list of isolated places in Ohio just didn't cut it for you, then let's just focus on one remote spot that is guaranteed to give you some solitude—Wayne National Forest. Clocking in at over a quarter-million acres of Appalachian foothills, this national forest is one of the most isolated yet beautiful places you can visit. Explore the diverse landscape, various plants and wildlife, and hike the stunning trails. You can even find primitive camping throughout the forest, too! Click here to learn more about Wayne National Forest in Ohio.