These 10 Iconic Foods In Ohio Will Have Your Mouth Watering
Do you ever find yourself wondering "what food is Ohio known for?" The Buckeye State has quite the culinary repertoire, so it's only natural. There are some foods, in fact, that Ohio is known across the country for — we like our chili dogs piled high with cheese and our ice cream flavors perfected and our burgers as big as possible. The following are 10 iconic foods that Ohio is known for, and pretty much every local knows and loves.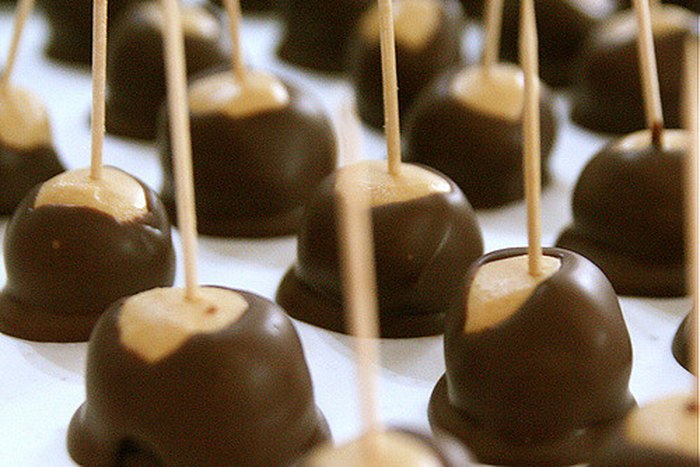 So there you have it: the answer to the age-old "what food is Ohio known for" question. What are your favorite iconic foods in Ohio? Did we leave any off the list? Share your thoughts with us in the comments below!
If you're hungry for more delectable eats, check out these long-standing restaurants in Ohio.
OnlyInYourState may earn compensation through affiliate links in this article.
iconic foods in Ohio
November 06, 2020
What kind of food is Ohio known for?
When many people think about food in Ohio, they picture the famous Skyline Chili. While there's no denying its delicious appeal, it's only a fraction of the delicious food you can find in The Buckeye State. If you want to discover more tasty eats, head to Ohio's best food towns. No matter where you eat in these cities, you'll be served wonderful food.
What are the most famous restaurants in Ohio?
Schmidt's Sausage Haus und Restaurant, located in Columbus, is one of the most famous restaurants in Ohio. If you love classic German fare, you don't want to miss this place! If you're looking for a hearty sandwich, visit Slyman's Restaurant in Cleveland. Their massive meals will keep you feeling full and happy all afternoon long. Eli's BBQ, located in Cincinnati, is another famous eatery that people know and love. Their smoky BBQ sandwiches are absolute perfection.
What are the best small town restaurants in Ohio?
There are tons of amazing small town restaurants in Ohio. For starters, head over to Uncle Beth's BBQ in North Lewisburg. These eats are so good, they'll make you swear you're munching on BBQ in the deep south. For some classic burgers and fries, pay a visit to Arch & Eddie's in Jackson. There's nothing quite as satisfying as their wonderful comfort food dishes. Craving more? Head over to G & R Tavern in Waldo. Everyone raves about their wonderful sandwiches.