These 15 Epic Hiking Spots In Ohio Are Out Of This World
When it comes to blazing a trail, Ohio has some simply excellent places for the adventurer in you to explore. Whether you're ready for an all-day hike or a short trail that allows you to stop and be still to take in the sights and sounds of nature for hours without getting lost, you'll find just what you're looking for. Pack some trail mix and prepare to embrace nature along the best hiking spots in Ohio. Check out some of these local favorites: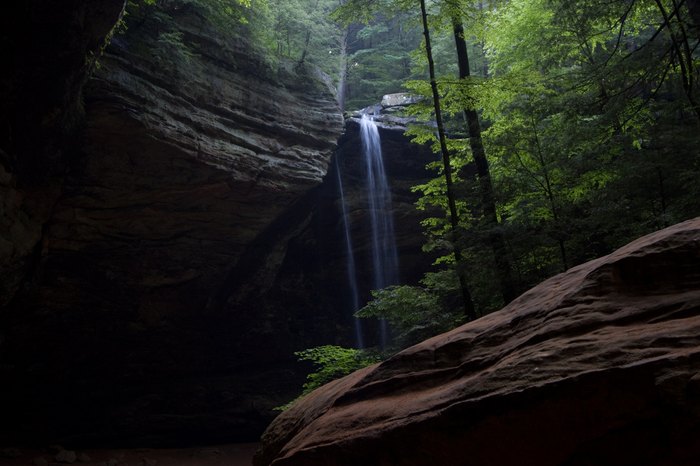 Grab your backpack and a friend — adventure awaits! Do you think these are some of the best hiking spots in Ohio? Are there any locations you'd add to this list? Share your thoughts in the comments!
Love nature? Embrace the beauty of the natural world at some of the state's best forests and preserves.
OnlyInYourState may earn compensation through affiliate links in this article.
Address: Hocking Hills State Park Cabins, Logan, OH 43138, USA
Address: Northfield, OH 44067, USA
Address: Mohican State Park, 3116 OH-3, Loudonville, OH 44842, USA
Address: Lake Hope State Park, 27331 OH-278, McArthur, OH 45651, USA
Address: 7660 Cave Rd, Bainbridge, OH 45612, USA
Address: Mill Creek Park Rd, Brookeland, TX 75931, USA
Address: Hartville, OH 44632, USA
Address: Clear Creek Rd, Rockbridge, OH 43149, USA
Address: Strouds Run State Park, 11661 State Park Rd, Athens, OH 45701, USA
Address: Caesar Creek State Park, 8570 OH-73, Waynesville, OH 45068, USA
Address: 10220 Burr Oak Lodge Rd, Glouster, OH 45732, USA
Address: Canal Winchester, OH, USA
Address: Cleveland Metroparks Brookside Reservation, 3900 John Nagy Blvd, Cleveland, OH 44144, USA
Address: John Bryan State Park, 3790 OH-370, Yellow Springs, OH 45387, USA
Address: Indian Lake State Park, 13156 OH-235, Lakeview, OH 43331, USA
Best Hiking Spots In Ohio
October 11, 2020
Can I hike to historical sites in Ohio?
Some of the locations above are on historic property, but there are many other historic hiking spots. Visit an actual castle in Cleveland or check out archaeological earthworks that remind us of Ohio's earliest residents.
Does Ohio have any natural wonders? 
While Ohio's landscape is diverse and breathtaking, the glacial grooves on the Lake Erie islands are the most magnificent natural landmark. These striations were actually left behind by glaciers during the last ice age!
What are the best family-friendly hikes in Ohio?
There are many family-friendly hiking spots in Ohio, including Three Creeks Metro Park and Cincinnati Nature Center.