Posted in Ohio
September 01, 2019
These 12 Harvest Festivals In Ohio Are A Great Way To Celebrate Autumn
Out of all the amazing festivals in Ohio, the fall ones are hands-down the best. (Who else agrees?) From pumpkin everything to one-of-a-kind crafts you just can't find anywhere else, there's a little something for everyone during fall festival season in Ohio. The following festivals are 12 of the very best harvest festivals in Ohio, ordered by annual dates of occurrence. See if we've featured your favorite one: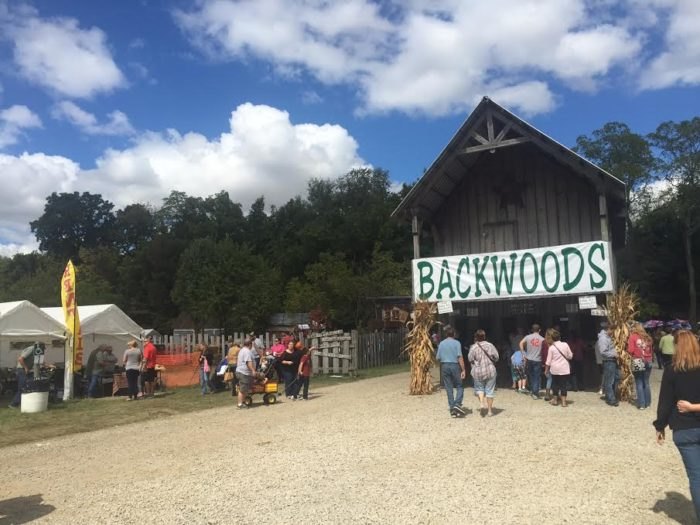 How many of the best harvest festivals in Ohio have you been to? What are your favorite fall festivals in Ohio? Share your thoughts and experiences with us!
The Best Harvest Festivals In Ohio
September 15, 2019
What other types of events take place in fall in Ohio?
When it comes to things to do in fall in Ohio, you'll find no shortage of beauty and autumnal adventure. There are many places to visit in the fall months, from farms to pumpkin patches to haunted houses. In fact, as half the state is farmland, there are many incredible farms and corn mazes that are ideal for family fun. If you are exclusively seeking out fall festivals, here are a few you won't be able to resist: the Fairfield County Covered Bridge Festival, The Great Pumpkin Fest at Mapleside Farms, and Midnight at Moonville.
What are the best family-friendly activities to do in the fall in Ohio?
Fortunately for families, there are many family-friendly fall events in Ohio. Aside from the obvious corn mazes, hay rides, and apple picking, families will find that there are several activities and fall festivals in Ohio worth visiting. Some of the very finest festivals are in small towns that tourists would typically overlook, but they're well worth a visit. An incredible autumn activity for families is hiking, which Ohio offers in abundance at its incredible nature sites.
Which Ohio town is the best to visit in the fall?
Ohio has many incredible towns, especially if you're craving a place with an atmosphere that's a mixture of the Midwest (as in the case of homey, cozy places like Little Switzerland) and New England (which is emulated in places like Vermilion). Old school communities like Historic Roscoe Village and Medina Square are particularly magical to visit in the fall. Whatever you decide to do, autumn in Ohio is made awesome by the simply fact that you're in such a cozy, laid back state.