The Remnants Of This Abandoned Ohio Factory Are Terribly Spooky
Ohio is and was home to many industrial factories, but nothing was more prominent than the garment industry. Located in Cleveland, Ohio, not 2.5 miles from Lake Erie, stands an abandoned remnant of this long ago era. This 80 X 200 feet warehouse is what remains of the Clothcraft Clothing Company, also known as The Joseph & Feiss Co. and is a true abandoner's gem.
The roots of this monstrous red brick time capsule begin in the mid 19th Century. The Joseph & Feiss Co. is considered to be the oldest manufacturer of men's clothing in the United States. Founded originally in rural Pennsylvania in 1841, the company expanded and grew, changed names and shifted production over the years. The present day factory and warehouse were built in 1920 and were home to, among other things, a machine room, kitchen, dining area and even a pool.
Now, all that remains are the warehouse and a 200-foot brick smokestack. Entry was easy to find, revealing what was once the boiler area (still tucked tightly in dark rooms in the back) and a labyrinth of incised concrete which once help heavy piping. Small ovens, gears, buttons and dials still pay tribute to the use of coal to fuel the production. The steps, once adorned with luxuriously detailed tiles, led us to the above floors. Now, just open space with concrete pillars painted partially grey and tagged with the most beautiful graffiti, these levels once housed what was the design and final examining areas and the "classrooms" for new employees. The double layered wood floors are now rotted through in some areas, creaking under ginger steps, but they must hold so many secrets and tales of countless hours of men and women working tirelessly to produce the shirts on your back. Here's a look inside: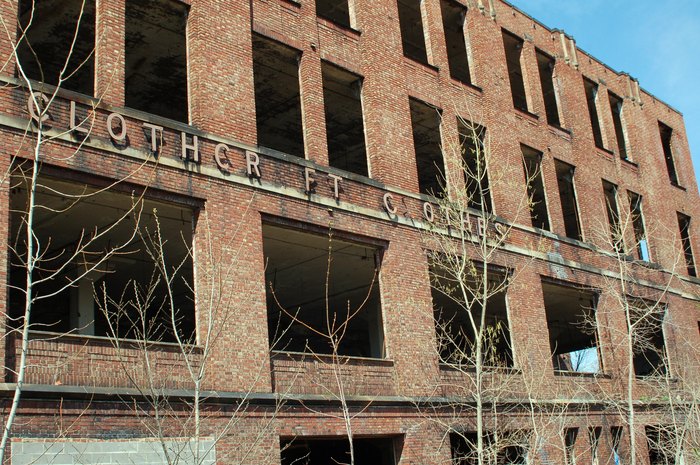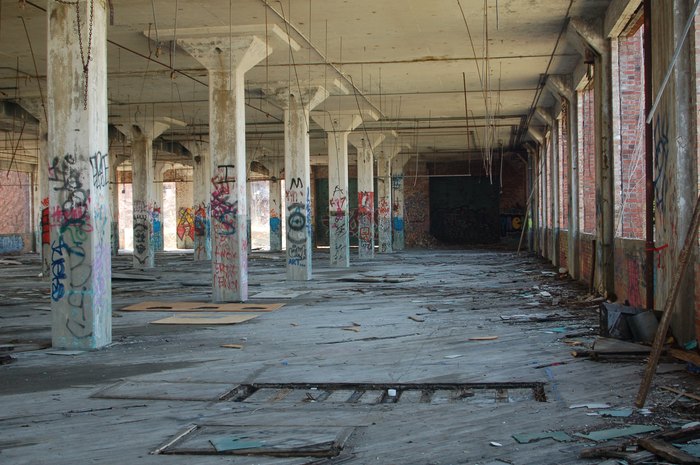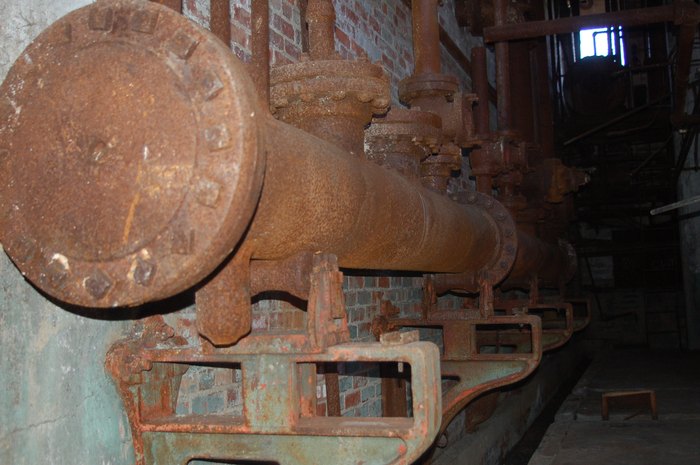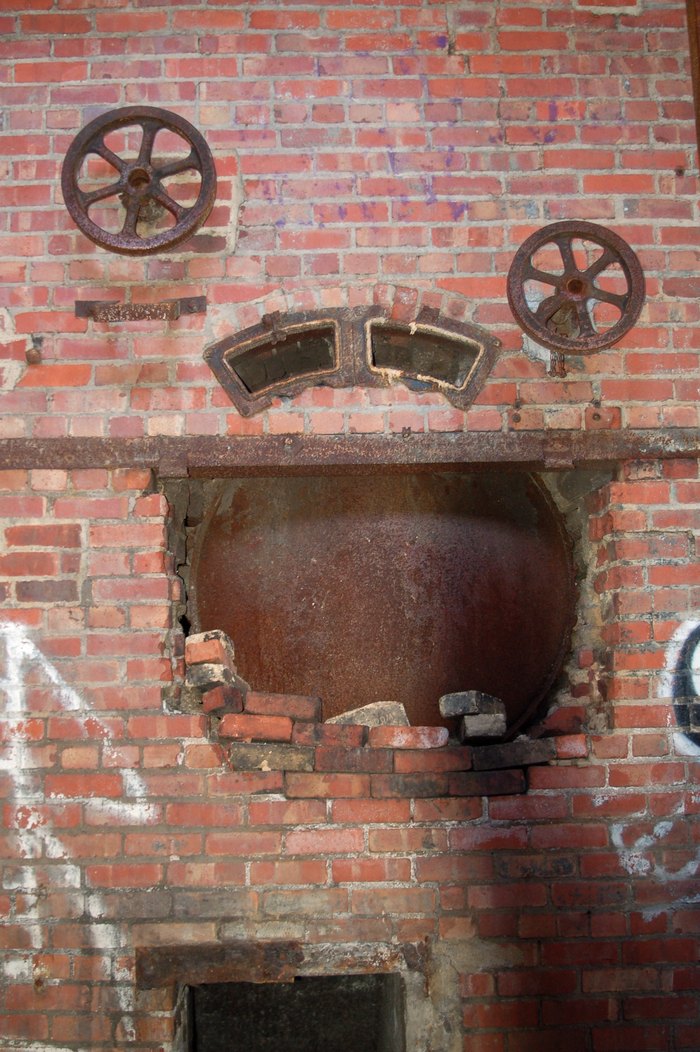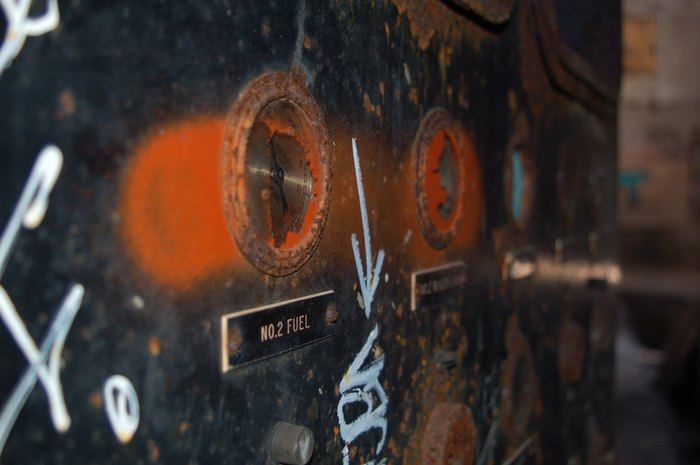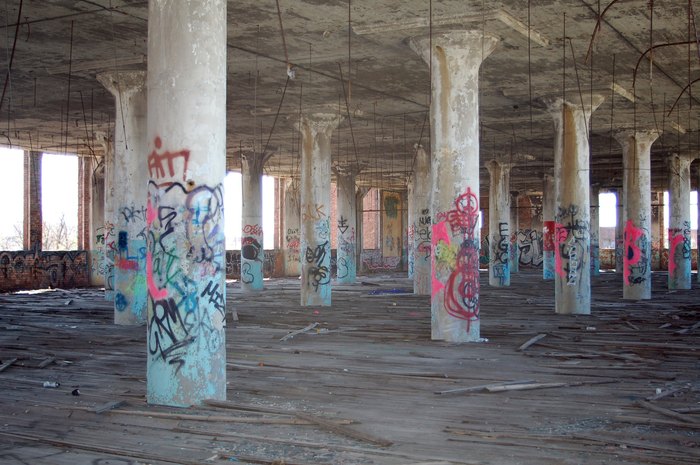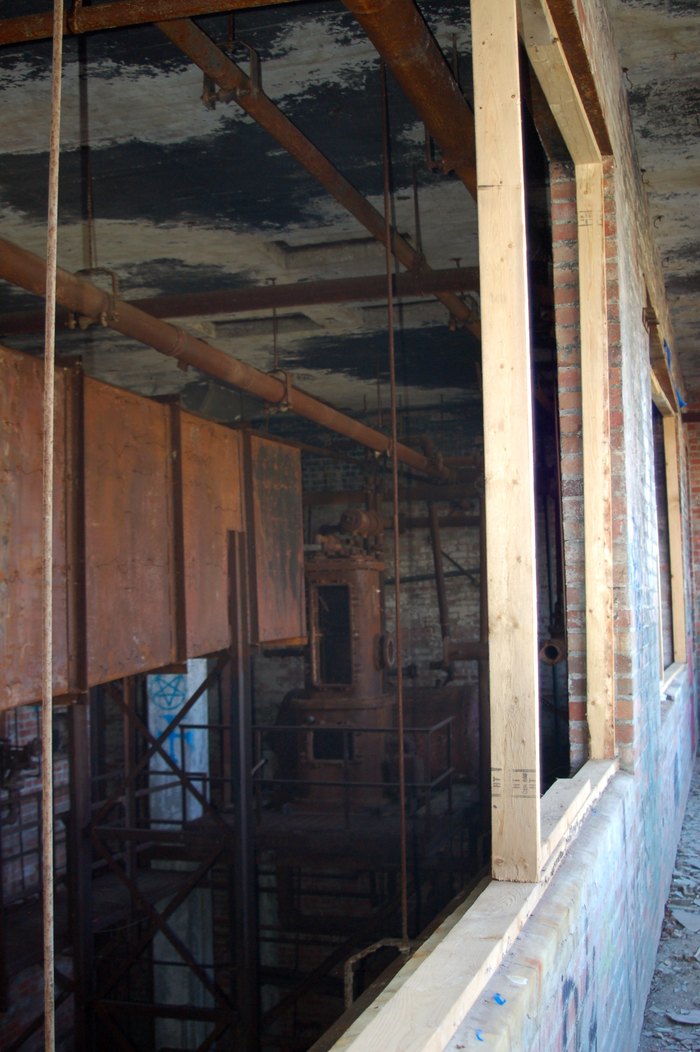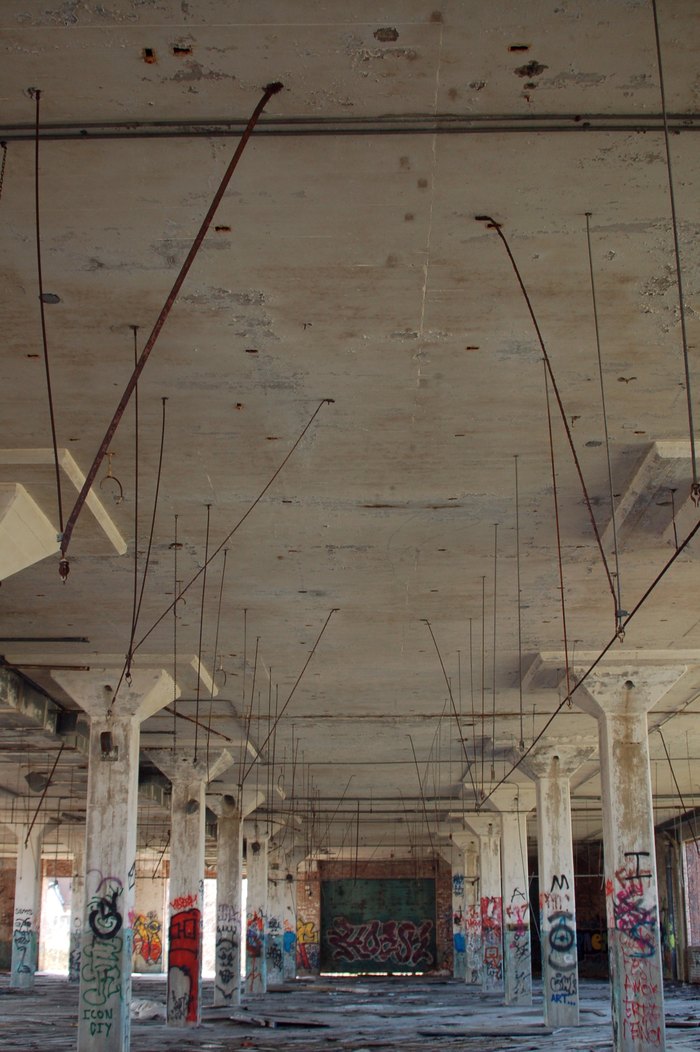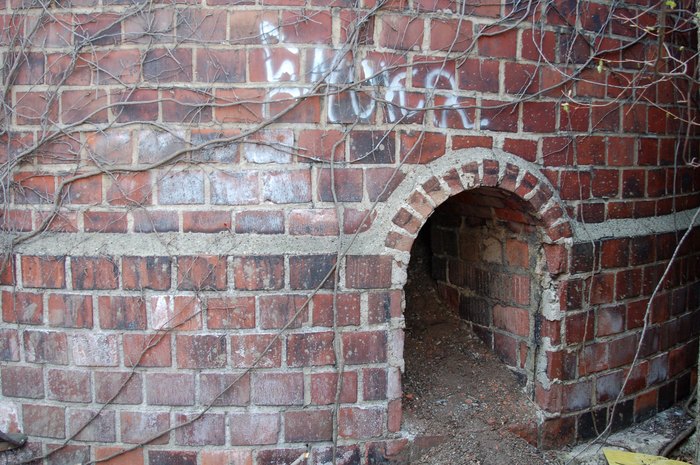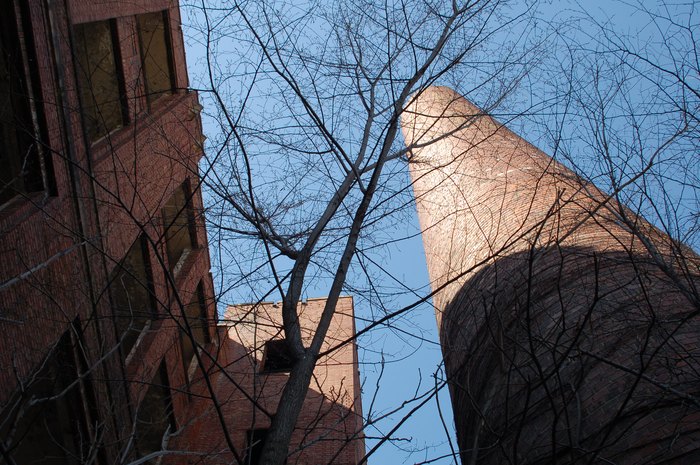 Eerie, right? Have you ever ventured inside this building?
OnlyInYourState may earn compensation through affiliate links in this article.