This All-Day Float Trip Will Make Your Cleveland Summer Complete
The enchanting environment of Northeast Ohio is magical for lovers of outdoor adventure. Scenic trails beckon to hikers, beaches call out to sun worshipers, and picnickers can't resist the allure of a shady spot amidst a sun-kissed field. But adventure certainly doesn't stop there in a place as diverse as Ohio. Clevelanders, in particular, love to embark on adventures, though we often don't realize the wondrous things that are available to explore each season. One such activity is river tubing, and the best tubing in Cleveland can be found in a community just south of our city.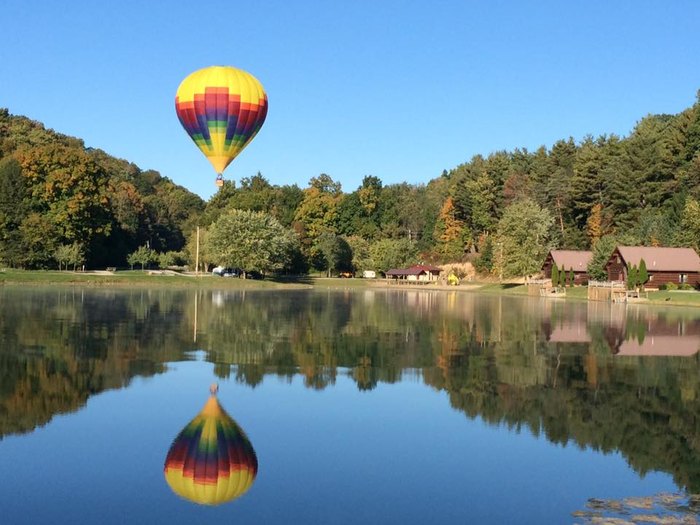 Cleveland is full of adventure, but every so often, a road trip outside of the Greater Cleveland area is well worth it. Cleveland tubing and seeing the Mohican River from the comfort of an inflatable tube may not be an adventure you had ever considered, but it's certainly one you shouldn't pass up. Have you ever been on a natural lazy river before? Tell us about your experience in the comments!
For more outdoor fun, check out these awesome adventures to take in Cleveland this summer.
OnlyInYourState may earn compensation through affiliate links in this article.
More to Explore
Tubing In Cleveland
Where is the best place to go tubing in Cleveland?
The Buckeye State is one of the most populous states in the nation. Despite this honor, Ohio's residents are not typically vocal about the outdoor adventure that our state offers… it's kind of our little secret! There are many great things to do in Cleveland, especially when it comes to float trips and canoe adventures. The Mohican River is adored by locals and visitors alike for its gentle currents and beautiful scenery. If you're craving other Cleveland river tours, you should consider tubing down the Cuyahoga River.
What else can I do besides tubing at the Mohican River?
What can't you do at the Mohican River? Even though it is famous for hosting what is perhaps the most coveted canoe livery in Ohio, it is surrounded by an even more beloved state park. Mohican State Park is full of outdoor adventure, and people love hiking throughout its expansive campus. Nearby is also one of the coolest getaways in the state – adorable tree houses that offer overnight stays.
Does Ohio have clean rivers?
Though the Cuyahoga River is infamous for its reputation, it actually sparked an environmental movement. Nowadays, it's changed dramatically… and its environment is clean enough that we can now eat the fish that dwell in it! Today, Ohio's rivers are much cleaner, and very few waterways are now identified as being particularly problematic. However, algae blooms can happen in any naturally occurring waterway, so it's recommended to check for any alerts or warnings in your area before diving head first into a body of water. Even if there are no active alerts, it's always a good idea to avoid water that seems discolored or filmy. Oh, and remember to protect your skin while you're on the water! Ohio might not be tropical, but our rivers and waterways can still reflect sunlight and cause some rather nasty burns.
Related Articles