13 Things No One Tells You About Surviving A Cleveland Winter
When a blanket of snow coats the North Coast, locals experience all sorts of emotions. Some go out to play in the snow and the kids exclaim, "It's about time! It should have snowed before Thanksgiving!" Others, of course, dread the season, and from their perspective, waking up early to defrost the car before work becomes harder each day. The truth is that we all have our own way of coping during Cleveland's coldest season, but it's a lot easier to survive if you keep these things in mind: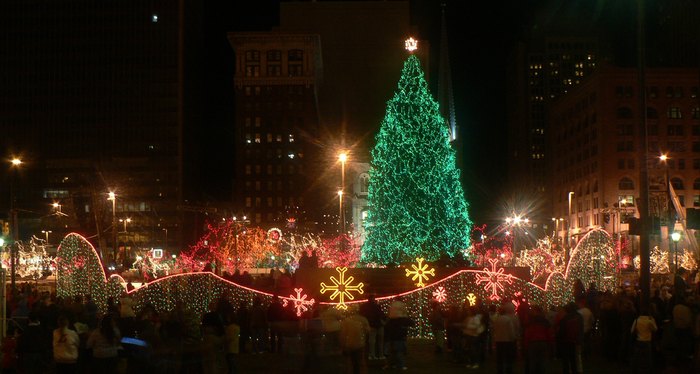 Winter in Cleveland is characterized by cold days, lake effect, and wind chill. However, the season isn't hard to survive if you bundle up and let a good attitude keep you feeling all warm and fuzzy! And we happen to think that's something to embrace.
Can't get enough of the frozen landscape? The splendor of this snow-coated castle will leave you in awe.
OnlyInYourState may earn compensation through affiliate links in this article.
More to Explore
Winter in Cleveland
What's a typical winter in Cleveland like?
Well, here in Ohio we know better than to go by anything "typical" when it comes to the weather, as Mother Nature sure has a mind of her own in the Buckeye State! But there are generally things you can count on during the winter in Cleveland: frigid winds, precipitation, and less daylight mean that the months can seem to drag on forever. Being near the Great Lakes, we get all sorts of snow, wind, and precipitation that our neighbors in the southern region of the state simply don't have to worry about! For an idea of what to expect during the winter in Cleveland, we like to consult the Old Farmers' Almanac, which, since its very first publication in 1818, the Farmers' Almanac has served as a guide for planning for the seasons ahead... with an 80% success rate!
What are some things to do during the winter in Ohio?
If you bundle up and prepare yourself (hand warmers, please!), the outdoor scene of winter during the winter will truly take your breath away. Hiking is one of our favorite pastimes, as the winter season provides the perfect opportunity to get out and explore all our home state has to offer. And there's no better way to embrace the season by doing some winter hiking in Ohio. All throughout the Buckeye State, there are opportunities to enjoy cold weather hiking in Ohio, and here are some of our favorite trails to tackle when the mercury drops.
What are some fun winter day trips in Ohio?
Small town Ohio is beautiful year-round, but winter brings a beauty and serenity that's simply sublime. From cozy restaurants to historic inns, there's plenty to explore in some of Ohio's most charming small towns... even in the dead of winter. If you find yourself experiencing a little bit of cabin fever during the long and dreary season, consider taking a weekend road trip to a charming small town for a change of scenery. You'll get to try some new restaurants, explore shops you've never seen, and will undoubtedly fall in love with a new-to-you town in Ohio. And when these towns are dusted in a fresh coating of snow? They're Hallmark-movie-level magical!
Related Articles