A Snowshoe Hike Across Greater Cleveland's Own Arboretum Is A Wintertime Treat
The Holden Arboretum of Greater Cleveland is a true gem. With around 3,500 acres, this local landscape is one of the largest arboreta in the nation, and its diverse collections make it one of the most impressive. In the summer months, locals can't resist the allure of its blossoming flowers and verdant trails. However, the arboretum is also arguably the best winter hike in Northeast Ohio… and they offer snowshoe rentals near Cleveland that make for a totally unique day trip.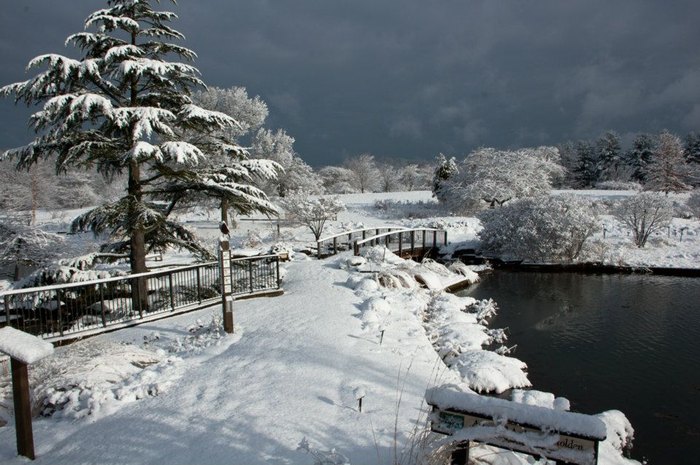 Wintertime is a season of tremendous beauty, especially here in Northeast Ohio. Have you ever gone snowshoeing? We'd love to hear about it!
Winter can be an unpredictable season. However, few seasons compare to the winter of 1913!
Address: 9550 Sperry Rd, Kirtland, OH 44094, USA