9 Lazy Rivers Near Cleveland That Are Perfect For Tubing On A Summer's Day
When the summer heat descends upon the Buckeye State, there's no better respite than to pick up, pack up, and go tubing in Cleveland. Between our epic water parks and numerous lazy rivers, we have quite the set-up here in Cleveland, Ohio! And when it becomes so unbearably hot, don't stay inside — slather on the sunscreen and take full advantage of our amazing water recreation by making a splash! And yes, we mean "make a splash" in the most literal of ways. There are so many lazy rivers near Cleveland that there is always a great destination to kick back, cool off, and relax as you float away from reality for a much-needed break. We've compiled a list of the coolest water parks within an hour and a half of the city that make for epic summer tubing in Cleveland.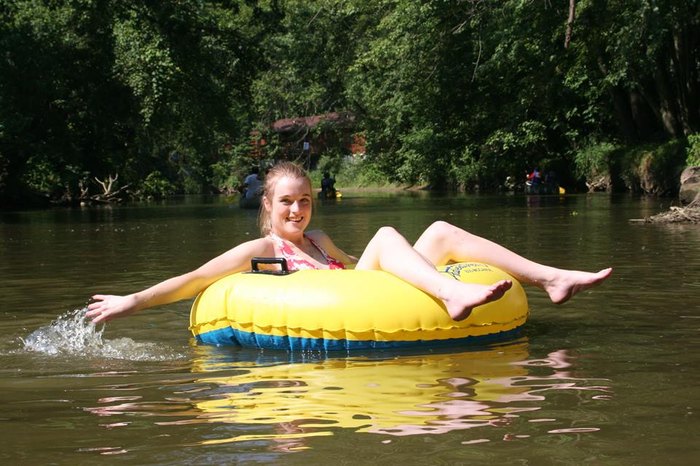 Summer is the most splendid time of year in the Buckeye State, and we guarantee you'll stay cool all season long when you go floating in Cleveland. Enjoy any of these relaxing rivers for a fun way to de-stress and cool off. And if you are feeling particularly adventurous, consider staying for a long weekend at one of the campgrounds listed above!
For more summer fun in Ohio, peruse our list of the best Cleveland-area adventures.
OnlyInYourState may earn compensation through affiliate links in this article.
Tubing in Cleveland
June 17, 2022
What are some spots for swimming in Cleveland?
With our location just off the Third Coast's lovely Lake Erie, Cleveland is well-positioned to take advantage of some of the best beaches and lakes in Ohio! Some of our favorites? Huntington Beach, which we think is one of the finest beaches in the Cleveland Metroparks. It is Blue Wave Certified by the Clean Beaches Council, so you can feel confident knowing that this distinguished beach is both fun and the first on Lake Erie to be awarded for its cleanliness. You'll love this vibrant beach and the views it offers of Downtown Cleveland!
East Harbor State Park features 1,800 acres waiting for your exploration, and different parts of the shoreline offer swimming, boating, and fishing spots. Headlands Beach State Park is celebrated as the longest natural beach in Ohio. What sets it apart from other beaches is its flora, much of which is typically only found along the Atlantic coast. And of course, if you've ever been to Cedar Point, you've doubtlessly glanced over the fence at the white sandy shores of Lake Erie. Did you know that the beach is available to all Cedar Point guests? Next time you head to the amusement park or take advantage of Cedar Point Resorts, you have to check it out — it's the perfect place to cool off on a hot summer's day in Ohio!