Climb 64 Steps To The Top Of The James A. Garfield Memorial In Cleveland And You Can See All The Way To Lake Erie
The James A. Garfield Memorial in Cleveland is one of the most magnificent structures in the state. Its architecture is infused with magnificence, an impressive tribute to one of our most beloved presidents. Garfield was at the Baltimore and Potomac Railroad Station in Washington D.C. when he was shot. The wound was not initially fatal, but a lack of hygiene on the part of his doctors caused an infection that ultimately took the president's life. Upon his passing, the president was temporarily interred in a part of Lake View Cemetery. Why? Well, because it would be almost an entire decade before his final resting place was completed. Today, it is open to the public and it's a destination every American citizen deserves to see.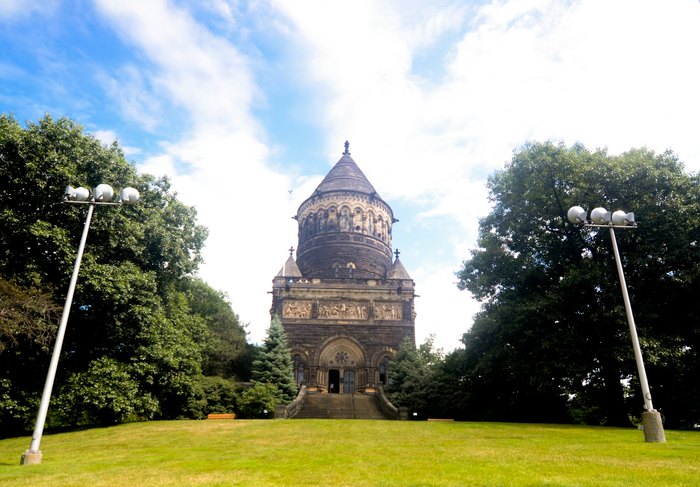 Few places in Ohio are as magnificent as the James A. Garfield Memorial in Cleveland. Fortunately, it is open to the public to enjoy in memory of a beloved leader. Have you ever visited this historic site? We'd love to see your photos!
If you've never visited Lake View Cemetery, there's no better time than now to do so!
And don't forget to visit the list of 27 top-rated attractions.
OnlyInYourState may earn compensation through affiliate links in this article.
Address: James A. Garfield Monument, 12316 Euclid Ave, Cleveland, OH 44106, USA