Cleveland's Public Square Has Transformed Into A Magical Winter Wonderland And You Need To Visit
At the heart of Cleveland is the vibrant Public Square, a stunning cultural hub that is always abuzz with activity. Many insist that heart is beating stronger than ever. In 2016, Public Square's existence gained new significance as it underwent notable changes. After eight years of planning and $50 million in renovations, the Square was re-dedicated on June 30. But one spectacular thing was unveiled during last year's festivities: a mirror pool; a stunning feature that would become an ice skating rink in the winter months. This year it has returned for its second season, and you simply must visit this amazing attraction.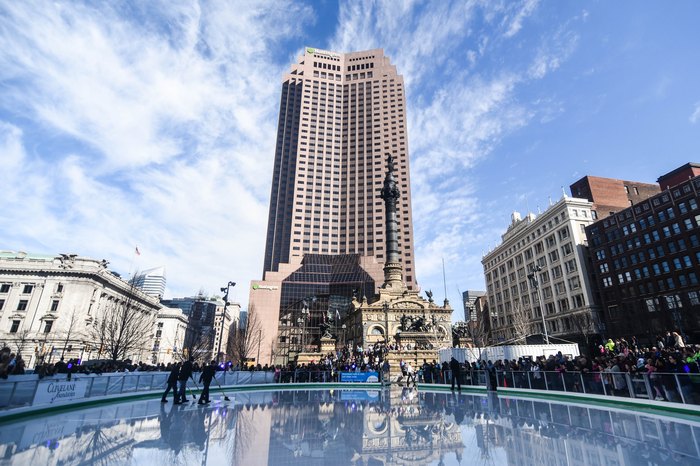 Cleveland is a magical city that has, in recent years, risen to a new height of culture and adventure. The city is being rejuvenated, and we're inclined to think that the residents of Greater Cleveland have a great deal to do with that rebirth. We truly couldn't ask for a better community!
Did you hear that Cleveland was also named one of the must-see cities of 2018 by National Geographic Travel? Find out what makes us so special here.
If you want to know the best things to do in Cle, check this out.
OnlyInYourState may earn compensation through affiliate links in this article.
Related Articles