6 Cleveland Cemeteries Chock Full Of Local History You'll Want To Explore
Cemeteries tell us a lot about the people that founded them. From the rich symbols decorating headstones and mausoleums to the layout of family plots and the architectural styles used throughout the park's monuments, there is a lot of information that can be gathered from these sacred places. Cemeteries in Cleveland are full of hundreds of years of history, with some of the earliest dating back to the beginning of the 1800s. Believe it or not, local cemeteries aren't as spooky as some might believe. They're actually rather peaceful places where one can easily connect with nature. Spend some time in Greater Cleveland's great outdoors at these historic resting places.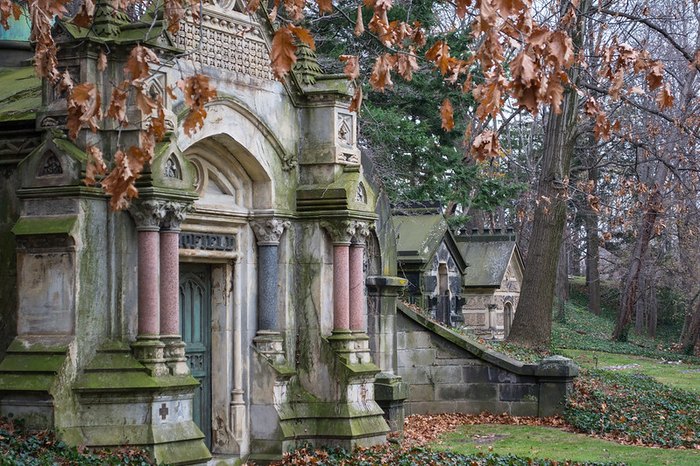 The variety of cemeteries in Cleveland are awe-invoking, especially if you're a history buff. Fun fact — did you know that cemeteries and graveyards are actually different? Though these terms are often used interchangeably, graveyards are usually found in churchyards. There, you learned something new! Now get out and see what you can learn at these historic cemeteries in Cleveland.
Did you know that some famous people are buried in Cleveland? Visit the graves of local celebrities like Chef Boyardee (yes, that Chef Boyardee) and Eliot Ness in and around The Land.
OnlyInYourState may earn compensation through affiliate links in this article.
Address: Lake View Cemetery, 12316 Euclid Ave, Cleveland, OH 44106, USA
Address: Erie Street Cemetery, 2254 E 9th St, Cleveland, OH 44115, USA
Address: 3607 Pearl Rd, Cleveland, OH 44109, USA
Address: 3302 Hancock Ave, Cleveland, OH 44113, USA
Address: 7000 Woodland Ave, Cleveland, OH 44104, USA
Address: 2749 Mayfield Rd, Cleveland Heights, OH 44106, USA