Few People Know You Can Go Creepy Camping At This Haunted Estate Near Cleveland
Ohio is full of haunted history, particularly in and around Cleveland. This area has boasted many beautiful buildings that have long since disappeared — time takes its inevitable toll on older structures, as many of them were built from wood and unfit to last against our infamous snow belt weather. The oldest building in Cleveland is the Dunham Tavern, built in 1824. Throughout Greater Cleveland, a few buildings of comparable age have stood against the sands of time… and some have amassed their fair share of spectral residents. Today we're enjoying a virtual visit to a haunted manor house that's just one decade newer than Cleveland's oldest structure, and we're going to prep for the creepiest camping trip you can imagine. Are you brave enough to go on a haunted and creepy camping trip?
Please note, Camping at Farnam Manor is no longer available.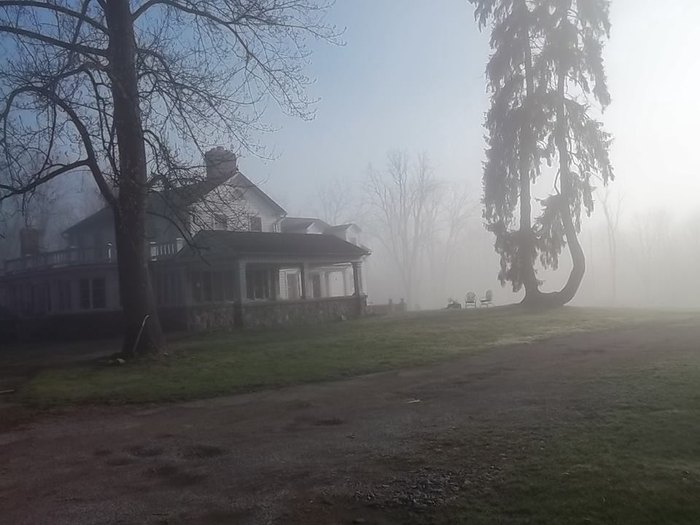 As creepy as this site is, its resident ghosts are said to love company. There's no better way to keep them entertained than via an overnight adventure on the manor's grounds. Would you dare to camp here? Why or why not?
Can't get enough of all things creepy? You're not alone, and you're sure to adore this super scary Greater Cleveland road trip.
OnlyInYourState may earn compensation through affiliate links in this article.