12 Small Towns Around Cleveland Where Everyone Knows Your Name
A staycation is where one takes time off to explore the area surrounding their hometown like a tourist. It's like a vacation, but at the end of the day, you get to sleep in your own bed. There's nothing like exploring Greater Cleveland's tiny towns — the unshakable charm of small-town Midwestern life is captured flawlessly all across Northeast Ohio. Whether you're planning a day trip or a week of day trips, there are so many delightful communities that are well worth visiting. Here are some of the most impossibly charming small towns near Cleveland, Ohio, that will welcome you with open arms!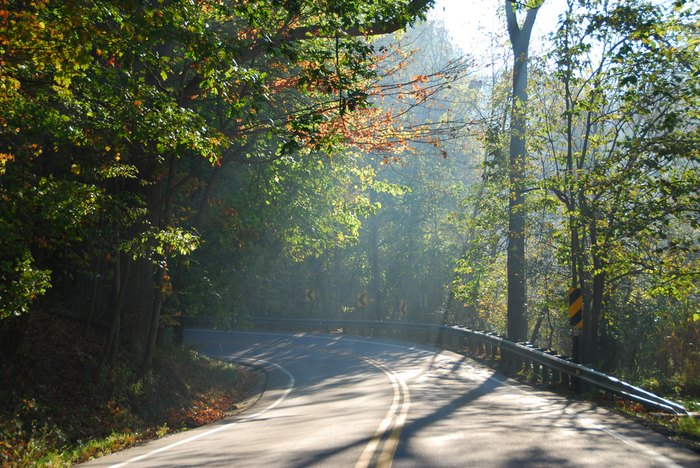 The scenery of Northeast Ohio is truly splendid, but it's the people that make these charming communities so enchanting. What are your favorite small towns near Cleveland, Ohio? Let us know in the comments!
If you're entranced by the beauty of local scenery, you should check out these unique and beautiful local restaurants during your travels.
Address: Bay Village, OH 44140, USA
Address: Moreland Hills, OH 44022, USA
Address: Bentleyville, OH, USA
Address: Oakville Road, Oakville Rd, Mayfield Heights, OH 44124, USA
Address: Chester Township, OH 44026, USA
Address: South Russell, OH, USA
Address: Perry, OH 44081, USA
Address: Mentor-on-the-Lake, Mentor-On-The-Lake, OH 44060, USA
Address: Avon Lake, OH 44012, USA
Address: Sheffield Lake, OH 44054, USA
Address: Medina, OH 44256, USA
Address: Hinckley Township, OH 44233, USA
Small towns near Cleveland Ohio
September 12, 2022
What are the most peaceful lakeside towns near Cleveland, Ohio?
It doesn't get better than #lakelife in Cleveland, Ohio, and if you're craving a slice of the Third Coast *and* small-town charm, there are some amazing options in this region of the Buckeye State. One of our favorite waterfront towns near Cleveland is Huron. This town markets itself as "A Great Lake Place," and it is plain to see why. History, culture, and public beaches make this coastal city particularly memorable. Whether you are unwinding on Nickel Plate Beach or grabbing some grub in town, you are guaranteed to fall in love with this lovely place. Another amazing lakeside gem is Fairport Harbor, which you'll find located about 30 miles east of Cleveland. This is a village with scenic views that will knock your socks off from the moment you arrive. This petite village is home to about 3,000 residents, but it also houses two stunning lighthouses. Whether you're exploring the local culture or soaking up some sun on the gorgeous coast, Fairport Harbor is always a lovely getaway.
Address: Bay Village, OH 44140, USA
Address: Moreland Hills, OH 44022, USA
Address: Bentleyville, OH, USA
Address: Oakville Road, Oakville Rd, Mayfield Heights, OH 44124, USA
Address: Chester Township, OH 44026, USA
Address: South Russell, OH, USA
Address: Perry, OH 44081, USA
Address: Mentor-on-the-Lake, Mentor-On-The-Lake, OH 44060, USA
Address: Avon Lake, OH 44012, USA
Address: Sheffield Lake, OH 44054, USA
Address: Medina, OH 44256, USA
Address: Hinckley Township, OH 44233, USA