9 Famous People Buried Right Here In Cleveland
Sometimes, the grass is much greener on the other side. Sometimes, however, the landscape at which you are longingly gazing is a cemetery. You know their names and their legacies, but these famous Cleveland residents came before your time. Just as some movie stars go down in history and infamy, these politicians, industrialists, and thinkers have left their mark on the world. You may not realize, however, that these famous individuals now call Cleveland their eternal home. It's time for a trip to a few notable final resting places in some of the loveliest Greater Cleveland cemeteries.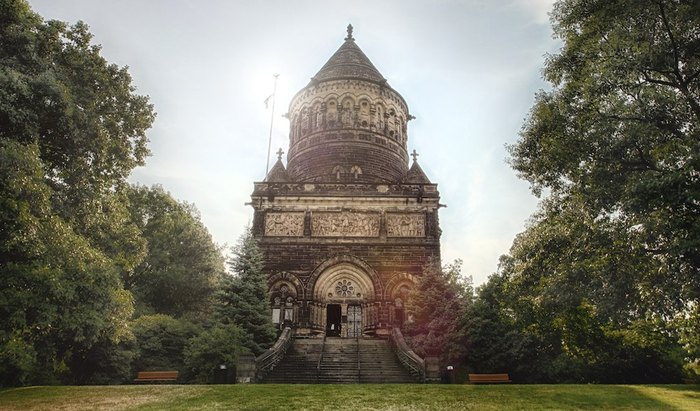 Cleveland is an incredible story with a rich history, some of which is unforgettable… and some of which locals would prefer to forget. As interesting as the city is, the most interesting aspects of its atmosphere were shaped and influenced by yesteryear's residents. Did any of these famous Clevelanders surprise you? Have you visited any of these cemeteries?
If you're enchanted by the beauty of these Cleveland cemeteries, just wait until you discover the waterfall hiding in Lake View Cemetery!
OnlyInYourState may earn compensation through affiliate links in this article.