Clevelanders Think Highbanks Metro Park, With Its History And Hiking, Truly Has It All
Ohio is famous for its "Mound Builders." This term refers collectively to a number of indigenous American cultures, like the well-known Adena and Hopewell cultures, that constructed mounds and earthworks for religious, ritual, or mortuary purposes. When it comes to burial mounds in Cleveland, we don't have any… but we did. They were flattened to "make room" for churches and residential areas, among other things. This lapse in judgment has caused us to lose any hope of gaining more understanding of the indigenous cultures that previously called the Cleveland area home… fortunately, however, there are a few notable mounds within driving distance of home. Today we're heading to Lewis Center, about two hours away, to explore a unique destination.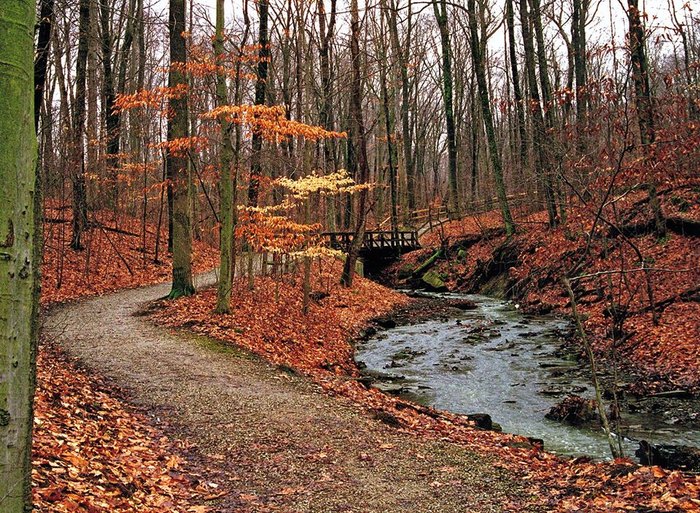 There may not be a multitude of burial mounds in Cleveland or even near Cleveland, but earthworks crisscross the region, reminding us of the rich Ohio culture that predates European settlement. What's your favorite local archaeological site?
Believe it or not, there are more earthworks in Rocky River Reservation, and the Burrell Orchard site in French Creek Reservation continues to amaze archaeologists. History abounds in this pretty state… so keep your eyes peeled, because you never know who will make the next archaeological discovery.
OnlyInYourState may earn compensation through affiliate links in this article.
Address: Highbanks Metro Park, 9466 Columbus Pike, Lewis Center, OH 43035, USA