Cleveland's Dead Man's Curve Once Had A Harrowing Speed Limit Of 50 MPH
Dead Man's Curve. It's not the happiest nickname for a stretch of highway, but it's one that anyone that has ever driven through I-90 in Cleveland will instantly recognize. According to legend, the moniker nods to a rather gruesome history at this spot… and it's no surprise, really, as the Innerbelt Curve arcs at a nearly 90-degree angle. Dead Man's Curve in Cleveland has a fascinating story to tell, and it is one that is perhaps told through pictures. Buckle up and get ready to hit the brakes, because we're going to go back in time to explore this unusual Cleveland landmark.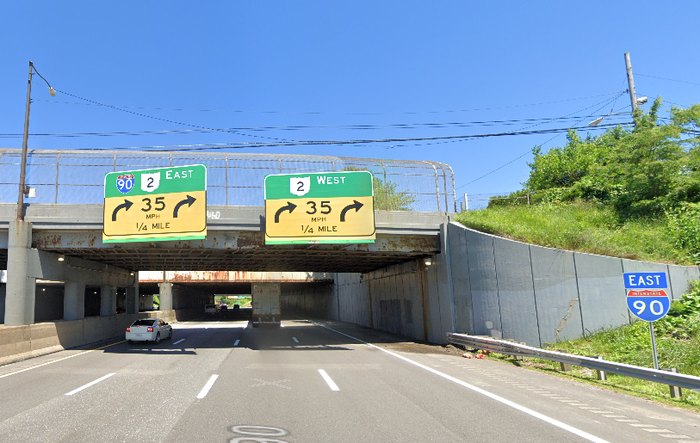 There's no roadway quite like Dead Man's Curve in Cleveland… and locals would prefer to keep it that way. While this spot hasn't claimed very many fatalities in several decades, it's still a hot spot for accidents and traffic incidents. Do you remember your first time driving around Dead Man's Curve? We'd love to hear your thoughts in the comments.
Love taking a virtual tour of Cleveland history? Travel through time by learning the history of familiar Cleveland streets.
Address: Innerbelt Freeway, Innerbelt Fwy, Cleveland, OH, USA