This Entire Neighborhood Near Cleveland Was Mysteriously Abandoned And Nobody Knows Why
In recent years, Cleveland has undergone a fantastic transformation. Once-struggling communities have been reinvented as havens for artists and dreamers, and their culture is finer than ever. However, parts of Greater Cleveland have not enjoyed quite so much growth, like Elderwood in East Cleveland. Some have actually experienced the opposite, sinking deeper into destruction day by day. Prepare to take a virtual tour through one of East Cleveland's mysteriously abandoned neighborhoods, because Elderwood in Cleveland is one place you won't want to visit in person. One might ask, "Why is Elderwood in Cleveland abandoned?" Let's find out.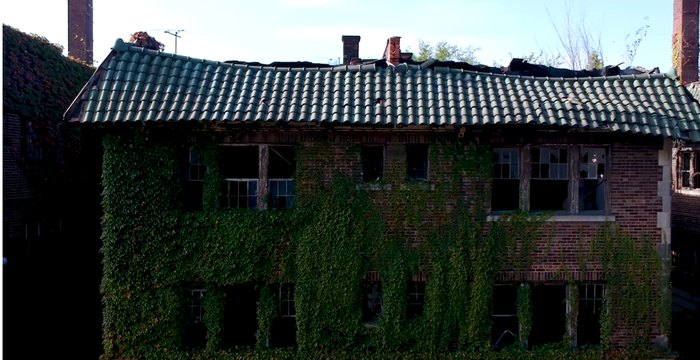 Please note: Most of the buildings in this neighborhood are still privately owned or owned by the county and are therefore closed to the public. Please respect the property owners and do not attempt to visit without permission. Trespassing is a crime and the decrepit state of many of these structures makes them unstable and unsafe to enter. The photos above are intended to give you a virtual look inside these abandoned places from a safe – and legal – distance.
Let's explore this dilapidated neighborhood without the risk:
Do you remember Elderwood in Cleveland in its glory days? Were you surprised by the state of Elderwood today?
If you enjoyed this adventure, you'll surely enjoy these other abandoned places in Cleveland.
OnlyInYourState may earn compensation through affiliate links in this article.
Address: Elderwood, Elderwood Ave, East Cleveland, OH 44112, USA
The Creepiest Places in Ohio
February 03, 2023
What are the most abandoned places in Ohio?
The most abandoned places in Ohio include:
SeaWorld. This was bought by Six Flags and was also the Wildwater Kingdom that is now becoming overgrown.

Helltown. This place is reportedly heavily haunted and there are legends of chemical spills and mutant monsters.

Chippewa Lake Amusement Park. The rusted remains of rollercoasters and a Ferris wheel stand here where it was once a thriving attraction.

Mother Goose Land. This was once a children's park and remnants of it are still around such as Willy the Whale.
Learn more about the most abandoned places in Ohio. 
What are the most haunted places in Ohio?
The most haunted places in Ohio include:
The Ridges. This was once the Athens Lunatic Asylum and it is reportedly haunted by former patients who were mistreated.

Beaver Creek State Park. There are two canal locks in this park that are said to be haunted by canal workers who perished while on the job.

Mudhouse Mansion. Located in Fairfield County, this mansion is rumored to be haunted by a slave master who was killed by his slave.

Franklin Castle. This is said to be the most haunted house in Ohio and there are reports of ghosts of its previous occupants.
Find out more about the most haunted places in Ohio. 
What are the creepiest places in Ohio?
The creepiest places in Ohio include:
Sabina. There was once a roadside attraction called Eugene the Mummy which was an actual corpse that has now been laid to rest in a cemetery.

Rogues Hollow. This area is home to several purported haunted happenings, like a graveyard where the ground shakes and various ghost sightings.

Waynesville. This town reportedly has over 30 haunted locations and is considered the most haunted village in Ohio.

Gore Orphanage. It is rumored that visitors can hear the screams of children who died when the orphanage burned down.
Discover more about the creepiest places in Ohio.