These 7 Breathtaking Waterfalls Are Hiding Near Cincinnati
Something about chasing waterfalls is universally magical and exciting. There are actually a few spots where you can view these stunning waterfalls in Ohio and there are even more options if you travel a bit away from the city. All of them provide an oasis for escaping everyday life and reconnecting with nature! Looking for waterfalls near me? No worries – check out some of the most amazing waterfalls near Cincinnati ASAP!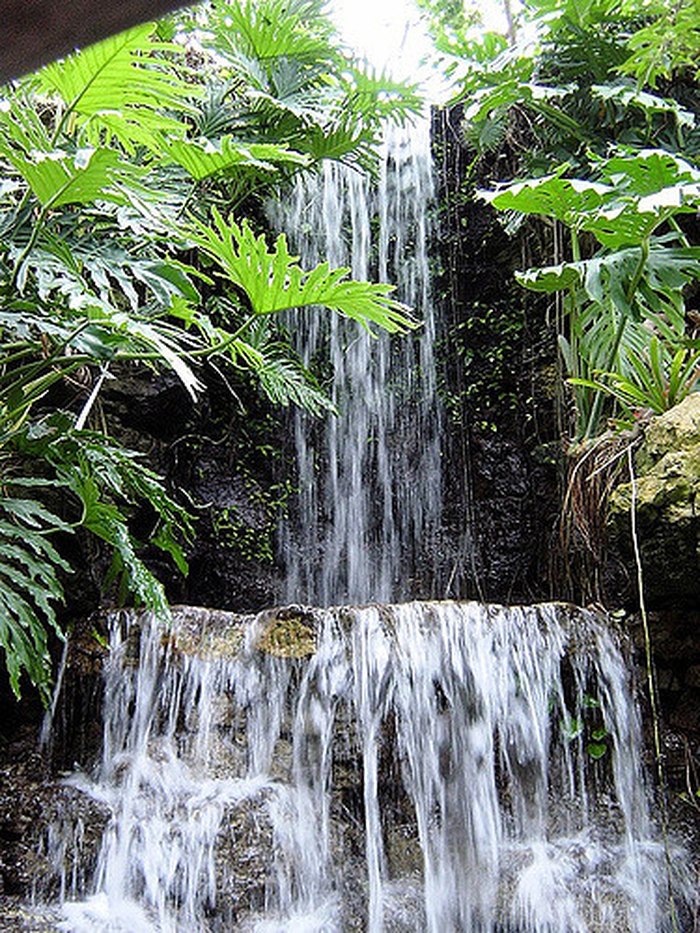 How many of these waterfalls in Ohio have you seen? Did we miss your favorite waterfalls near Cincinnati? Share your thoughts in the comments!
Address: 1501 Eden Park Dr, Cincinnati, OH 45202, USA
Address: 11450 Lebanon Rd, Sharonville, OH 45241, USA
Address: 9140 Covington-Gettysburg Rd, Covington, OH 45318, USA
Address: 110 Covington Ave, Ludlow Falls, OH 45339, USA
Address: 2535 Ross Rd, Tipp City, OH 45371, USA
Address: 2331 OH-343, Yellow Springs, OH 45387, USA
Address: Careytown Road, Careytown Rd, Hillsboro, OH, USA
Waterfalls Near Me
May 03, 2022
What are some of the most amazing hiking trails with waterfalls around Cincinnati?  
Cincinnati is a delight. There are a lot of scenic places to see in Ohio, and Cincinnati is definitely one of those places. Why not get outdoors and do an amazing waterfall hike? For every scenic hike around Cincinnati, there are also hiking trails with waterfalls around Cincinnati, too! Some of our favorites include the Fallsville Falls Trail, which can be found at Fallsville Wildlife Area. It's a 1,785-acre wildlife refuge that's just seven miles north of Hillsboro. Then, there's Upper Falls at Old Man's Cave in Hocking Hills, which is a breathtaking 2,356-acre state park in Ohio with amazing natural wonders galore, like cliffs, rock formations, and caves on top of the waterfalls. Finally, check out the Cumberland Falls hikes in nearby Corbin, Kentucky. That one is often called the "Niagara of the South", and you'll see why when you get here.  
Where are the best waterfall hikes in Cincinnati?  
Need more waterfall hikes in Cincinnati? No worries – there are plenty! One of the most awe-inspiring waterfall hikes around Cincinnati is the Eagle Falls hike, in Cumberland, Kentucky, which isn't IN Cincy but it's absolutely nearby. The Eagle Falls Trail offers amazing views of Cumberland Falls and is definitely one of the most photogenic hiking trails around Cincinnati. We also love the Charleston Falls Preserve in Miami County, Ohio, which is just two hours from Cincy and absolutely captivating.  
What are the best waterfalls around Cincinnati?  
With so many waterfall hiking trails in and around Cincinnati, it's obvious that there's no shortage of waterfalls in the area. A couple of our favorites are Creation Falls, which can be found in Red River Gorge, Kentucky. That one can be accessed via a short hike and also features a stunningly beautiful sandy beach (turns out we do have those around here). We also love heading out to Hocking Hills, Ohio, to check out the tall beauty of a waterfall at Ash Cave. That waterfall in Ohio can be roaring or at a mere trickle – it just depends on recent rainfall or snowmelt.  
Address: 1501 Eden Park Dr, Cincinnati, OH 45202, USA
Address: 11450 Lebanon Rd, Sharonville, OH 45241, USA
Address: 9140 Covington-Gettysburg Rd, Covington, OH 45318, USA
Address: 110 Covington Ave, Ludlow Falls, OH 45339, USA
Address: 2535 Ross Rd, Tipp City, OH 45371, USA
Address: 2331 OH-343, Yellow Springs, OH 45387, USA
Address: Careytown Road, Careytown Rd, Hillsboro, OH, USA