Snow Tube Near The SkyStar Wheel And Sled Ride In Downtown Cincinnati At Snow Banks At The Banks
Events in downtown Cincinnati are always a good time and there are several throughout the year. There aren't as many gatherings in the city during the colder months, but in January 2020 that will change! Snow Banks at The Banks will kick off a new year and decade in the Queen City with a new attraction during weekends in January. Snow Banks in Cincinnati is an exciting new venture and we can't wait to snow tube and sled ride right in the heart of downtown.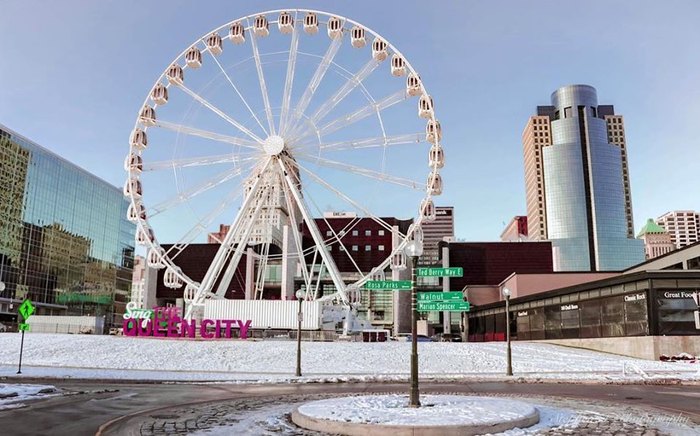 Snow Banks in Cincinnati brings outdoor fun to downtown this winter and will transform The Banks into a winter wonderland. Will you take the family down to Snow Banks in Cincinnati? Do you think this event will be a hit? Share your thoughts with us in the comments!
For more information, visit the event Facebook page and to purchase tickets, visit the Eventbrite page.
And for another spot near Cincinnati where you can go snow tubing, check out this fun-filled destination where there is snow all winter long.
Address: 145 Second St E, Cincinnati, OH 45202, USA