9 Picnic Perfect Cincinnati Hikes That Will Make Your Spring Complete
It's picnic season in Cincinnati and also a great time to explore all of the amazing hiking trails in our area. When the forecast calls for a beautiful spring day (here are some of our other favorite springtime activities), you want to be prepared and know where to head with your picnic basket and hiking shoes. Thanks to a plethora of incredible parks in our area, Cincinnati is the ideal city for a picnic hike. Check out nine of the best hikes in Cincinnati where you can enjoy a perfect picnic romp that will make your spring complete.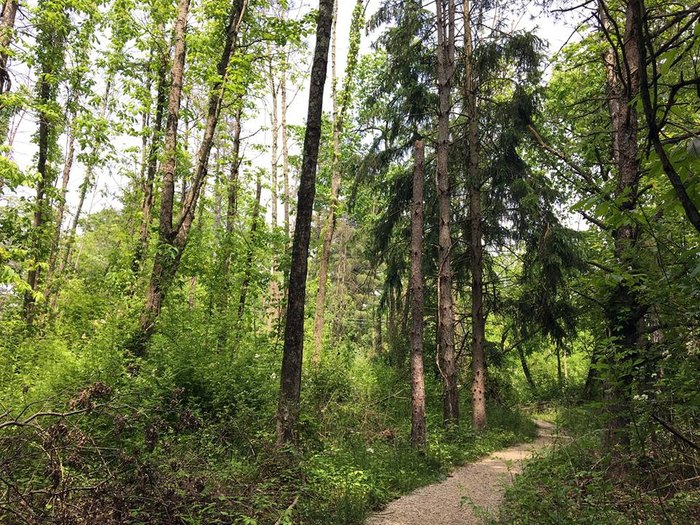 There's no better reward for an adventurous hike than the perfect picnic spot, and these nine Cincinnati parks have both! Do you enjoy hiking and picnicking in Cincinnati? Any other favorite spots we should know about? Let us know in the comments!
If you are ready for more outdoor adventures, take a look at even more incredible hikes around Cincinnati.
OnlyInYourState may earn compensation through affiliate links in this article.
Best Hikes in Cincinnati
April 14, 2022
What are some of the best scenic hikes around Cincinnati?  
Who says you can't go on an amazing hiking adventure in or around the city of Cincinnati? Well, whoever it was, let them go; you don't need that level of negativity in your life. So, what ARE some of the best hikes around Cincy for folks who love the beauty of Ohio? Check out some of our favorite hikes, like the Withrow Nature Preserve Trail; it's just 1.8 miles long and offers up some splendid and peaceful views of Cincinnati's awe-inspiring beauty. It overlooks the Ohio River and is a real treat to behold. Next, check out the three-mile hike within French Park known for its shady trails and lush greenery (as well as splendid creek views and access). Fans of the forest will also enjoy the Adena Loop Trail, within East Fork State Park. It's also lush and green (because, you know... Ohio) and offers ample opportunity for bird watching and lovely lake views. Finally (but not literally, because there are LOTS of amazing scenic hikes around Cincinnati), check out the Little Turtle Trail at the Shawnee Lookout for even MORE amazing Ohio views.
What are the most popular easy hikes in Cincinnati? 
Cincinnati hiking doesn't need to be difficult to be rewarding! In fact, there are probably more easy hikes than any other difficulty level, unless you're embarking upon a hike in the mountains or something. Some of the most beloved easy hikes in Cincinnati include gems like a trek around the Boone Cliffs, which is 74 amazing acres of old-growth forest with some truly amazing geological history and formations that even kids will love hiking (just avoid the harder trails and you'll do fine). Head to Glenwood Gardens County Park and do the Garden Loop and Wetlands Loop trails, which are nice, easy, and not terribly lengthy at under three miles long. We also love the Trout Lily Trail at Withrow Nature Preserve, a stunningly beautiful, green hike that's dog friendly and as scenic as it is easy. Cincinnati is an amazing place for hikers, bikers, dogs, and the whole family; what better way to explore it than via hiking trail?