Most People Don't Know The Oldest Operating Zoo Building Is Right Here In Cincinnati
There are many beloved attractions in the city of Cincinnati and one of the best is our incredible zoo. The Cincinnati Zoo & Botanical Garden is a wonderful place to visit for all ages and as the second oldest zoo in the country, it is also filled with history. Many people head here to see the animals, or maybe even the stunning gardening, but history buffs also flock to this memorable place. The zoo has a lot of interesting stories and buildings and the one with the most history is the Reptile House. Built well over 100 years ago, most people don't know that the oldest operating zoo building in the country is right here in Cincinnati and it's more beautiful than ever.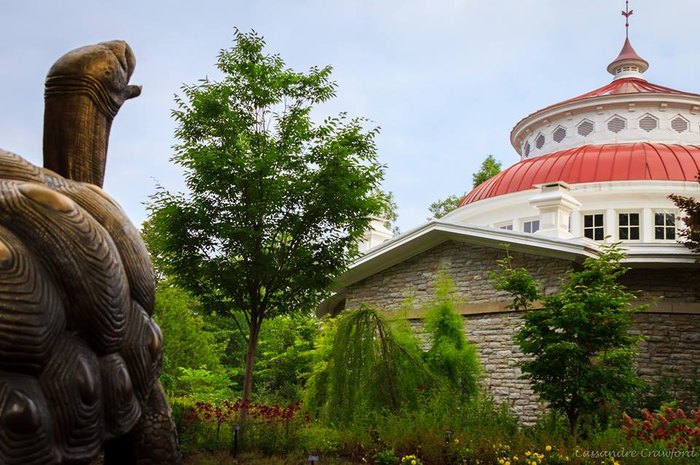 See more of the Reptile House renovations from 2013 here:

The Reptile House at the Cincinnati Zoo is one of many must-see spots at this popular Queen City destination. As the oldest zoo building in the country, be sure to check out this historic structure and dare to venture inside for the reptiles and the beauty of this interesting piece of Cincinnati's past. Did you know this fun fact about the Reptile House? What other lesser-known facts about the zoo do you know? Let us know in the comments!
For more information on the Reptile House at the Cincinnati Zoo, visit its website here.
Address: 3400 Vine Street, Cincinnati, OH 45220
And if you do love animals, be sure to check out the variety of animal encounters you can have in the Cincinnati area, featured in our previous article here.
OnlyInYourState may earn compensation through affiliate links in this article.