The Hot, Delicious Pizza Is Fresh All Day And Night At Mikey's Late Night Slice In Cincinnati
Everyone seems to have an opinion on the best pizza joint in Cincinnati. There are local favorites, chains, and newcomers that each have a fan base and each offer something tasty and unique. No matter what type of pie you prefer, the Queen City has it. If you're still on the quest to find the best pizza in the city, do not rest until you've tried Mikey's Late Night Slice in Cincinnati. Already a successful pizza place in Columbus, it opened a location in OTR this past spring and you have to try this hot, delicious pizza that's available day and night.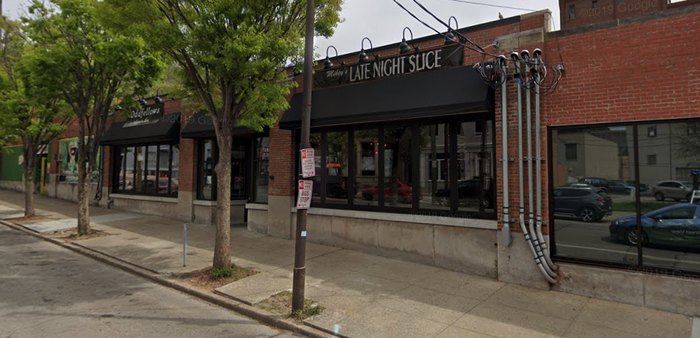 Mikey's Late Night Slice in Cincinnati is a welcome addition to the dining scene in the Queen City. We will always welcome a restaurant that's filled with character and creativity, and of course, we are crazy about the hot, delicious pizza they serve. Have you enjoyed a slice or a whole pie at Mikey's Late Night Slice? What's your favorite? Let us know in the comments!
For more information on Mikey's Late Night Slice in Cincinnati, visit its website here and follow along with the OTR location on Facebook here. The restaurant is open Sunday – Thursday from 11 a.m. to 3 a.m., and Friday & Saturday from 11 a.m. to 4 a.m.
And for another local restaurant that's unique and deserves a spot on your pizza bucket list, check out our previous article here.
Address: 2014 Elm St, Cincinnati, OH 45202, USA