Visit Hickory Flat Cemetery, A Hidden Cemetery That Feels Like Greater Cincinnati's Most Haunted Secret
Cincinnati is a fascinating city with a vibrant local culture… it's no wonder so many choose to make it and the surrounding area their eternal home. While some are content to sleep soundly in area cemeteries, some never quite find such rest, it seems. Local lore, including the Hatchet Man of Hickory Flat Cemetery, reminds us that things aren't always as they seem. Buckle up, because we're going to take a road trip about 40 minutes north of Cincy to check out a cemetery with a history that's downright unexpected.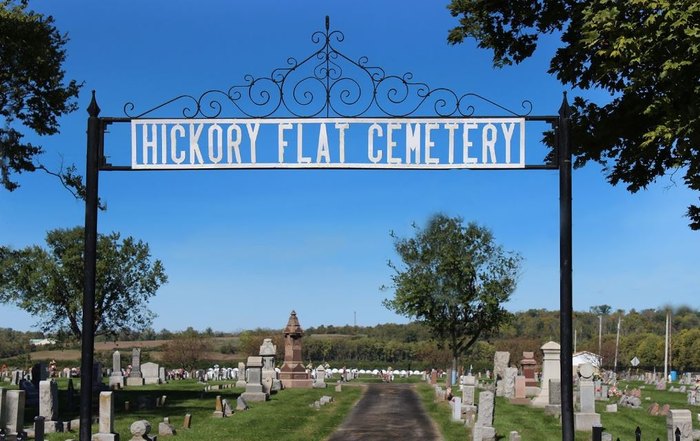 The Hatchet Man of Hickory Flat Cemetery is a bizarre story, but like all local legends, it had to start somewhere. Perhaps it's a lingering verbal memory of the Cumminsville Murders, a series of still-unsolved murders in a Cincinnati neighborhood. One of the victims was taken down with an ax, which perhaps was talked about by locals enough that the story concocted its own identity and attached to a local place of interest.
That's also the beauty of local legends. They make us wonder about the truth and, in many cases, we'll never truly know what happened. Want to get to know other Cincinnati area legends? Take our haunted road trip!
Address: Hamilton, OH 45011, USA
OnlyInYourState may earn compensation through affiliate links in this article.