The World's Longest Haunted Trail Is Inside The Real Lewisburg Haunted Cave Near Cincinnati
The Queen City is a lovely place to live but in the fall, many creepy attractions pop up to celebrate this Halloween season. It seems there is a Halloween store on every corner, scary movies take over our TVs and movie screens, and of course those who enjoy a good thrill are hunting down the best haunted houses. There are plenty of ways to get scared out of your wits within city limits, but with just a 90-minute drive you can experience the world's longest haunted house. The Lewisburg Haunted Cave near Cincinnati is a trail that takes you through an actual cave, real bats and all. It's been called the best haunted house in the state, the region, and even the country, so this terrifying attraction is worth the drive.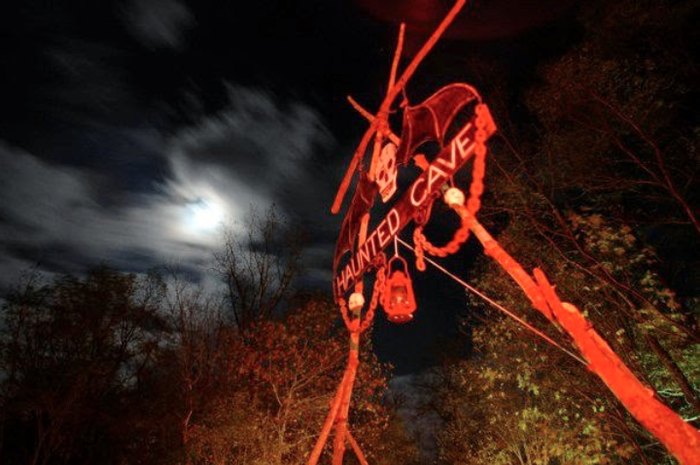 The Lewisburg Haunted Cave near Cincinnati is not for the faint of heart, especially because you'll be in this real haunted cave for awhile! As the longest haunted house in the country, this bone-chilling place is worthy of a fall road trip this year. Have you been brave enough to descend into this haunted cave near Cincinnati? We'd love to hear about it in the comments and tag any friends who would go along with you!
For more information on the Lewisburg Haunted Cave, visit its website here and follow along on Facebook here. The haunted cave is open Friday and Saturday evenings beginning September 13th. Exact hours can be found on its website.
Address: 4392 Swishers Mill Road, Lewisburg, OH 45338
And for more caves near Cincinnati that aren't haunted (as far as we know), check out our previous article here.
OnlyInYourState may earn compensation through affiliate links in this article.
Related Articles