This Enormous And Fascinating Burial Mound Is Just A Short Drive From Cincinnati
There is obviously quite a bit of fascinating history in and around Cincinnati, much of which we can still experience today. Whether in a museum or by visiting a historical site firsthand, there's much to learn about our city's past. If you could travel all the way back to about 2,500 years ago, you would encounter the Adena culture and perhaps even witness them building a massive burial mound. But since time machines have yet to be invented, head to Miamisburg and see the Miamisburg Mound – an enormous and fascinating burial site that's just a short drive from Cincinnati.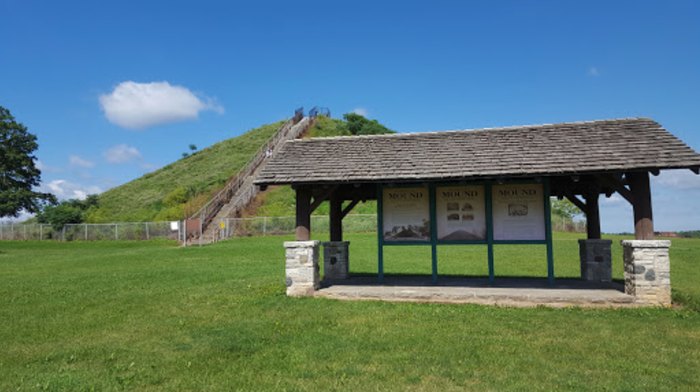 The Miamisburg Mound is an incredibly interesting historical site that you can experience firsthand, and with just a short drive from Cincinnati. Did you know about this enormous mound and its history? Have you visited it for yourself? Tag a history buff in the comments who would love to check it out!
Miamisburg Mound is located at 900 Mound Rd., Miamisburg, OH 45342. For more information, visit the park's website here.
And for more of the oddest places to visit in Ohio, check out our previous article here.
OnlyInYourState may earn compensation through affiliate links in this article.