Santa's Elves Would Love The Adorable Candy Cane Shop In Cincinnati, Doscher's Candies
During the holiday season, there are several images and items that always pop up to put us in the Christmas spirit. One of the most iconic of these is the candy cane. These red and white striped candies are a classic holiday tradition that we all know and love, but did you know that Cincinnati is home to the oldest candy cane company in the country? Doscher's Candies has been the sweetest candy cane shop in Cincinnati since 1871 and it is delighting even more guests and candy lovers today.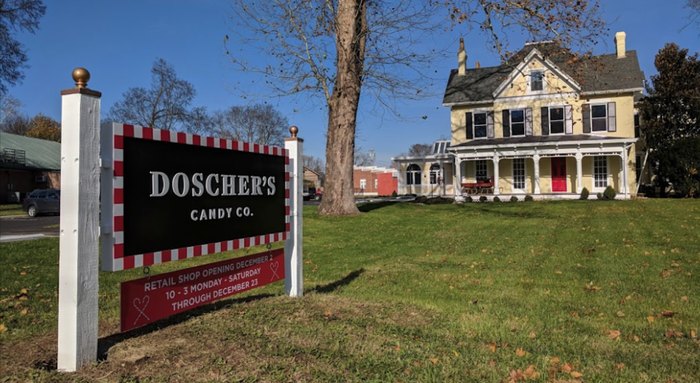 Doscher's Candies is a candy cane shop in Cincinnati that is filled with history, delicious candies, and sweet memories for anyone who walks through the door. Add a little nostalgia to your holidays this year with a visit to this delightful candy cane shop in Cincinnati. Have you been to Doscher's Candies? Are their candy canes a tradition for your family? Let us know in the comments!
For more information, visit the Doscher's Candies website and follow along on Facebook. During the holiday season, the shop is open Monday through Saturday from 10 a.m. to 4 p.m.
And if you really have a sweet tooth, check out the best desserts in Cincinnati.
Address: 6926 Main St, Cincinnati, OH 45244, USA