Your Last Chance To Ride The Nostalgic Rides At Coney Island In Cincinnati Is This Saturday
Many iconic places around Cincinnati have changed over the years, as change is inevitable. If you've lived in the Queen City for awhile, you likely have memories of visiting Coney Island in Cincinnati, or taking your children there, and riding the nostalgic rides. You may have heard that the park has decided to remove the rides and focus on the water attractions, which are also popular. This news was met with some resistance, as you may imagine, but you do have one more chance to check out these classic rides. This Saturday, September 21st, Coney Island is hosting Fire Up The Night and it's the perfect opportunity to take one last spin, dip, and swing on the rides, as well as catch a magnificent fireworks display and competition.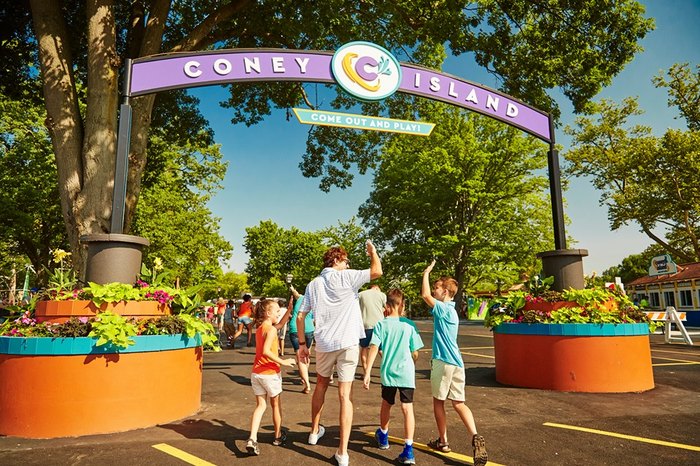 Coney Island in Cincinnati has been a beloved destination for generations and the memories of these nostalgic rides will always live on. Enjoy one last time on the classic rides and then look for them to pop up at other places around the Tristate. And also don't forget that this Saturday's fun-filled event also includes the only international fireworks competition in the country, as well as the World's Largest "Empty" Pool Party. Will you visit Coney Island this weekend for one last ride? What do you think of their plan to focus on the pool and water attractions? Share your thoughts with us in the comments!
For more information on Coney Island and Fire Up The Night, visit its website here. Fire Up The Night takes place on Saturday, September 21st from 4 p.m. to 11 p.m.
Address: 6201 Kellogg Avenue, Cincinnati, OH 45230
And for more on Sunlite Pool and all of the fun to be had there in the summer, check out our previous article here.
OnlyInYourState may earn compensation through affiliate links in this article. As an Amazon Associate, we earn from qualifying purchases.
Related Articles