The Chili Melt From Camp Washington Chili Is The Cincinnati Meal Everyone Must Try
There are many things that are for certain in Cincinnati. Our sports teams will break your heart, the weather will be unpredictable, and you will often crave chili whenever you cross into the city limits. Everyone has their own favorite chili parlor in the Queen City and one of the most popular and legendary is Camp Washington Chili in Cincinnati. Known for many things, this classic diner at Colerain and Hopple is a staple in our city and one of its menu items – the chili melt – is a Cincinnati meal everyone must try.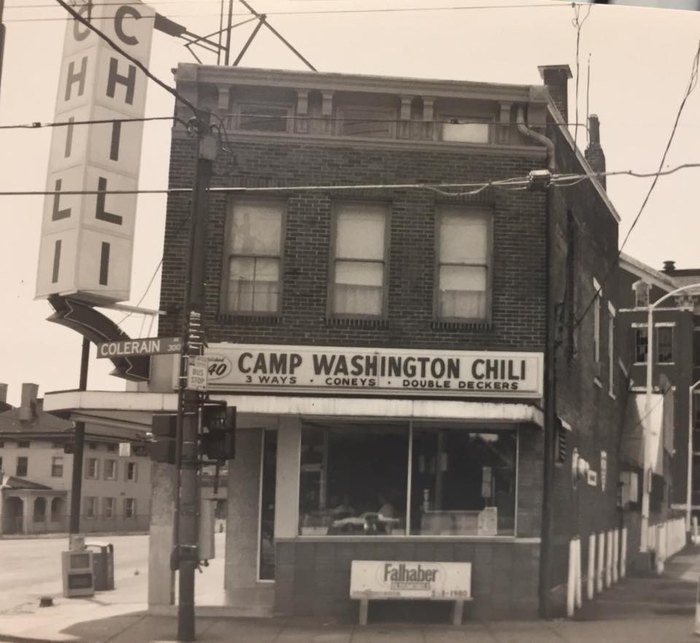 Camp Washington Chili in Cincinnati is legendary for so many reasons. The history, atmosphere, and, of course, the chili and menu are all the best excuses to pay it a visit. And when you do, be sure to try the mouthwatering chili melt at least once. Is the chili melt a go-to item on the menu for you? What else can you not live without from Camp Washington Chili in Cincinnati? Let us know in the comments!
And for more on this iconic dining destination, visit the Camp Washington Chili website and follow along on Facebook. The restaurant is open 24 hours a day, but is closed on Sundays.
And if you're still craving chili, check out our ultimate list of the best chili parlors in Cincinnati.
Address: Camp Washington Chili, 3005 Colerain Ave, Cincinnati, OH 45225, USA