7 Waterfalls Within 3 Hours Of Cincinnati That Are Totally Worth The Chase
There are many natural wonders in our world that are worth traveling to see, and some of the best are waterfalls. We may not have any major falls within our city limits, but there are some pretty spectacular ones close to the Queen City. In fact, seven of the best waterfalls near Cincinnati are all within an easy three-hour drive! They are totally worth the chase and you'll want to keep these nearby natural wonders on your road trip radar. So if you're wondering about "waterfalls near me" in the Queen City, wonder no more: here are seven waterfalls near Cincinnati that are totally worth the chase!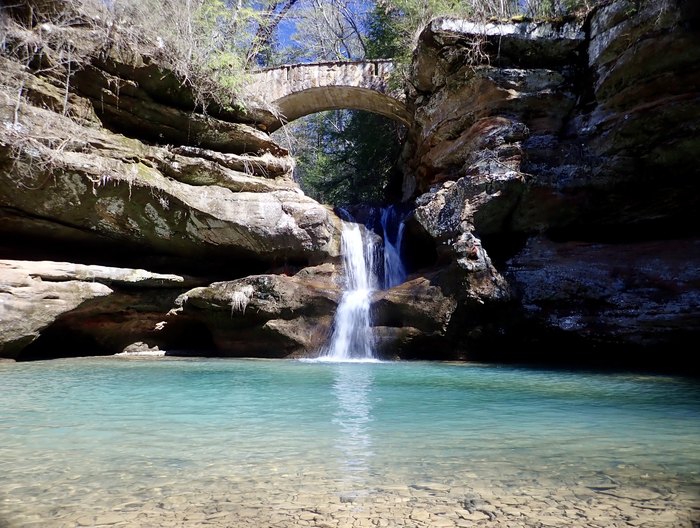 These are seven of the best waterfalls near Cincinnati and they just scratch the surface of the natural beauty in our region. With a single tank of gas, you can witness some remarkable sights and be home again by dinner (or by Monday morning for work if you make it a weekend getaway!).
Do you love chasing waterfalls and have you seen all seven of these? What are your favorite waterfalls near Cincinnati? Share your waterfall chasing experiences with us in the comments below!
And for more of the best day trips to take around Cincinnati, check out these nine amazing adventures within the Queen City.
OnlyInYourState may earn compensation through affiliate links in this article.
More to Explore
waterfalls near me
What are some beautiful trails near Cincinnati?
If you enjoy hiking, you don't have to venture out of Cincinnati to feel like you're worlds away from everything. For example, in Ault Park, one of the city's most popular park, there's a railroad trestle trail that truly feels like something out of a fantasy! This trail is a little over half a mile long, making it a perfect adventure for beginners and families alike. Meanwhile, the eponymous Cincinnati Nature Center is a beautiful oasis just a quick drive from the heart of the city. Located in Milford, this nature preserve boasts some of the most lush and lovely hikes in Ohio, including a trail that winds through an old-growth forest! Finally, Sharon Woods is another Cincinnati favorite that has some truly beautiful trails; the Gorge Trail even winds past a few waterfalls that are quite full and resplendent after a good spring rain!
What are some beautiful parks to visit near Cincinnati?
Cincinnati -- and Ohio -- is an incredibly green and underrated city, full of natural beauty and opportunities for outdoor adventure. To learn about some of the state's best adventures, definitely bookmark this article: A Nature Lovers Definitive Guide To Ohio's Natural Beauty – Waterfalls, Beaches, Hikes, And More! This guide includes some of the best trails and campsites around the state, with several near Cincinnati worth checking out. One notable Queen City destination on the list is Eden Park. Tucked away in the hills of Cincinnati, you'll find a city park that's absolutely sublime. The aptly-named Eden Park is located just minutes from downtown but somehow feels like an entire world unto itself. Within the park, you'll find a conservatory, art museum, and several outdoor gardens, one of which comes alive each spring with blooming Magnolias and cherry blossom trees. Eden Park is a shining example of the natural beauty of Cincinnati -- and Ohio!
Related Articles