This Epic Snow Tubing Hill Near Cincinnati Will Give You The Winter Thrill Of A Lifetime
Winter is officially here, but that doesn't mean you have to be stuck inside all season long. There are plenty of outdoor activities in the Cincinnati area, and one of them happens to be one of the largest snow tubing areas in the country. The Snow Tubing hill at Perfect North Slopes in Lawrenceburg, Indiana, is the epic winter experience that will give you the thrill of a lifetime. Are you ready to go snow tubing in Cincinnati? Let's go!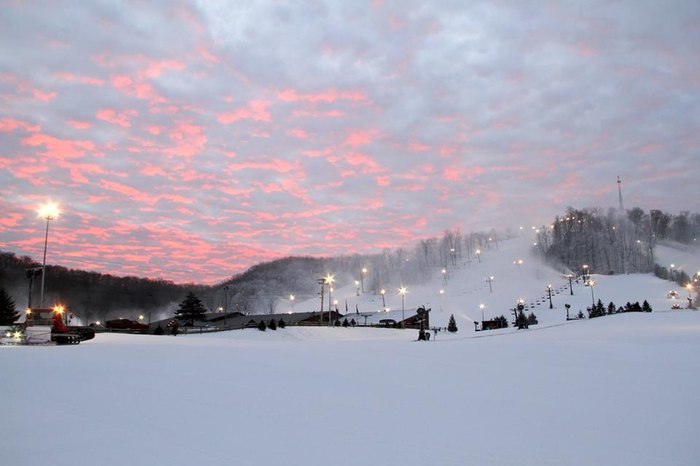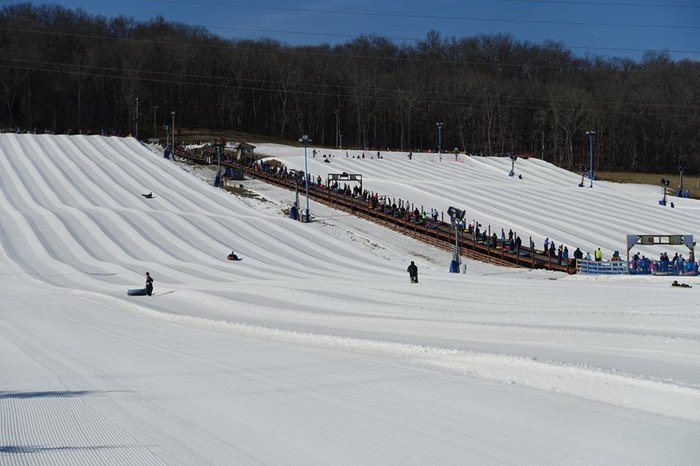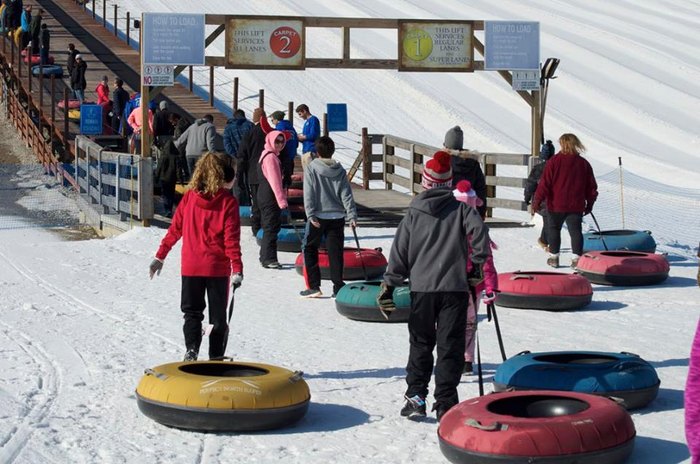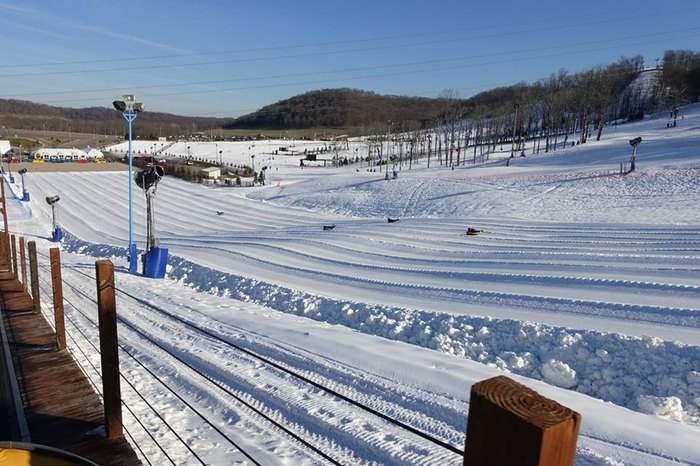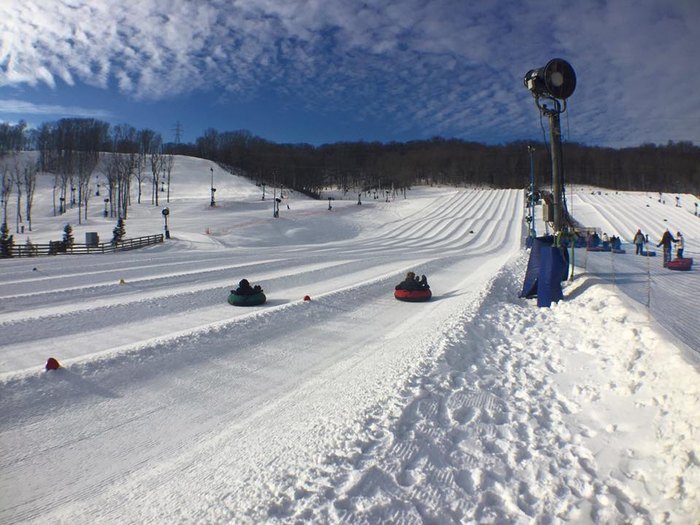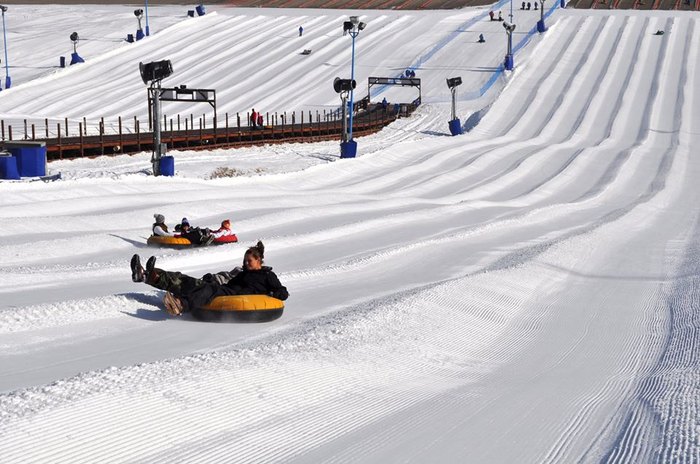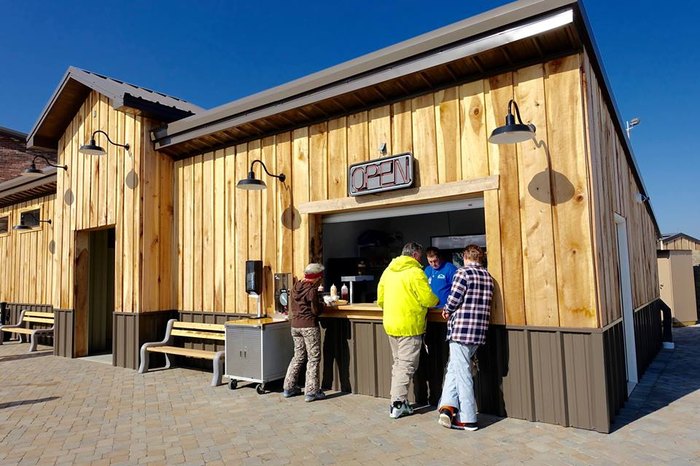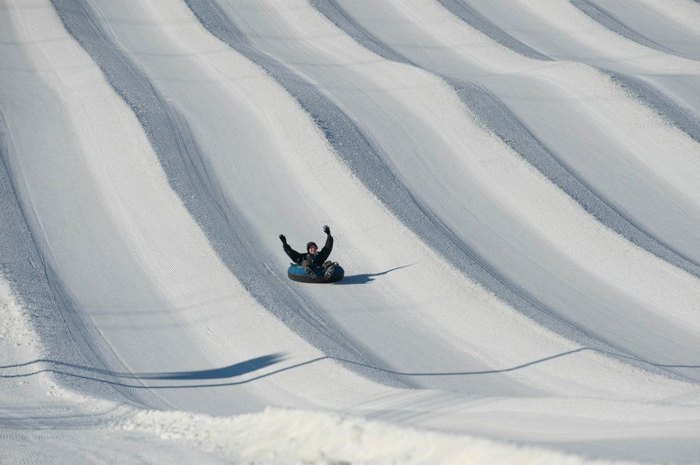 Snow tubing is a fun family outing that's exciting all winter long. Have you slid down this epic snowy hill? What's your favorite winter outdoor adventure around the tristate? Did you know you could go snow tubing in (or at least, around) Cincinnati? Let us know in the comments below!
Perfect North Slopes is located at 19074 Perfect Place Ln., Lawrenceburg, IN, 47025. For more information on Perfect North Slopes, visit their website. And for more on all the excitement offered at Perfect North, check out our previous article about this amazing winter destination near Cincinnati.
OnlyInYourState may earn compensation through affiliate links in this article.
Address: Perfect North Slopes, 19074 Perfect Pl Ln, Lawrenceburg, IN 47025, USA
Snow tubing in Cincinnati
December 16, 2021
What is winter like in Cincinnati?
Winter in Cincinnati can be a bit of a "wintry mix," to quote our meteorologists. We can have winters where the ground is covered with snow for weeks on end; we can have winters that are mild and more "spring" or "fall" than winter. We tend to get a lot of ice, too. But we don't mind; the varying temperatures and conditions just mean we can enjoy a variety of activities!
What are some fun things to do during the winter in Cincinnati?
No matter the weather, we here in Cincinnati like to bundle up and go outside. Hiking is a fun winter activity, as is ice skating (both indoors and outdoors), and, of course, snowboarding, skiing, and snow tubing, three activities that can be done at Perfect North Slopes. Local attractions like the Cincinnati Zoo and Botanical Garden provide lots of fun on cold days; at the Zoo, you'll get to see some of the coolest (literally) animals around during the cold weather months! There's even a Penguin Parade in January and February that's the most delightful way to celebrate the winter season.
What else can I do at Perfect North Slopes?
If snow tubing isn't your thing, Perfect North Slopes has all sorts of other cold-weather activities for you to do! The resort is best-known for its skiing, offering Ohioans, Indianans, and Kentuckians one of the best places to ski! There are a variety of slopes for all skill levels, and also daily lessons for those first timers.