Get Lost In These 8 Awesome Corn Mazes Around Cincinnati This Fall
Fall may just be the busiest time of year around Cincinnati when it comes to outdoor fun. Everywhere you turn, there's a pumpkin patch, apple orchard, or epic corn maze to discover. If you're looking a fall day trip in Cincinnati but need help narrowing it down, we've got a list that will lead you in the right direction. Of course, once you enter one of these eight best corn mazes in Cincinnati this fall, it's up to you to make your way out! Check out one of the best things to do during fall in Cincinnati and be sure to report back and let us know how you fared.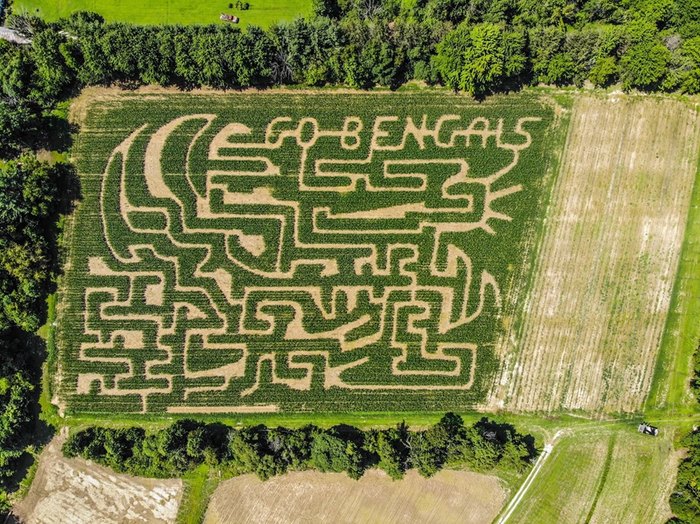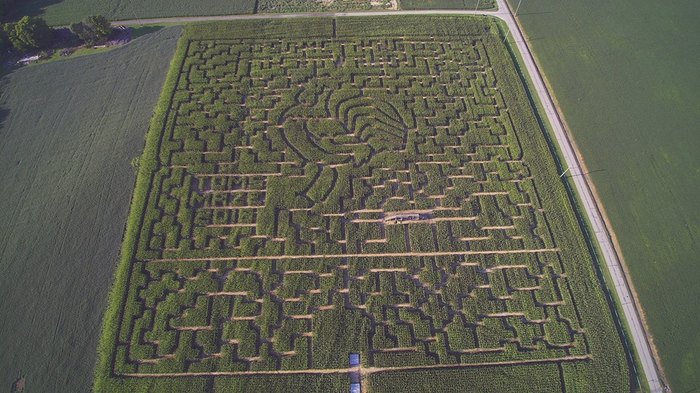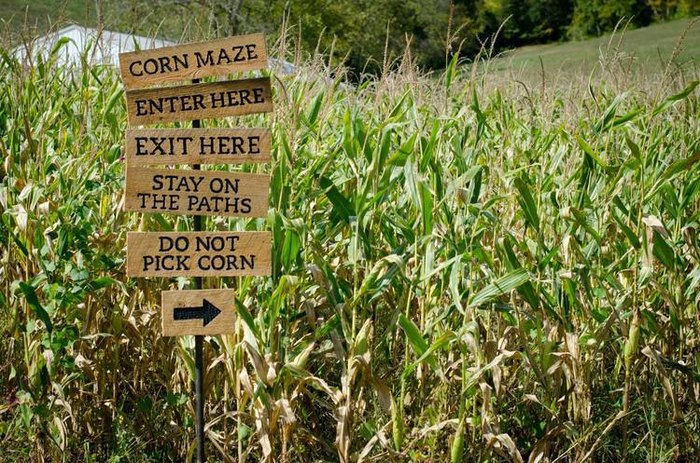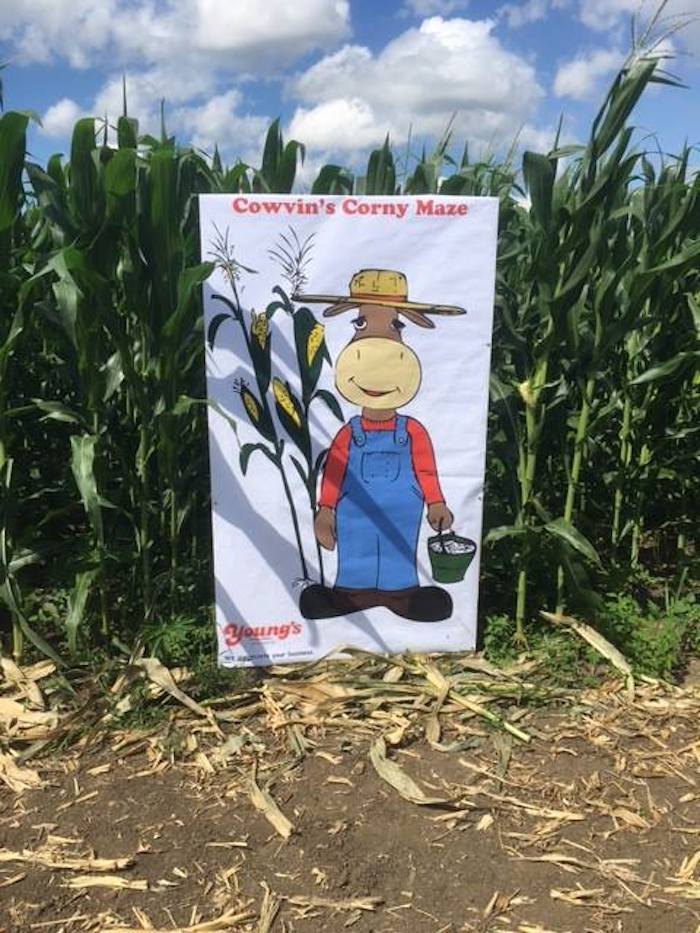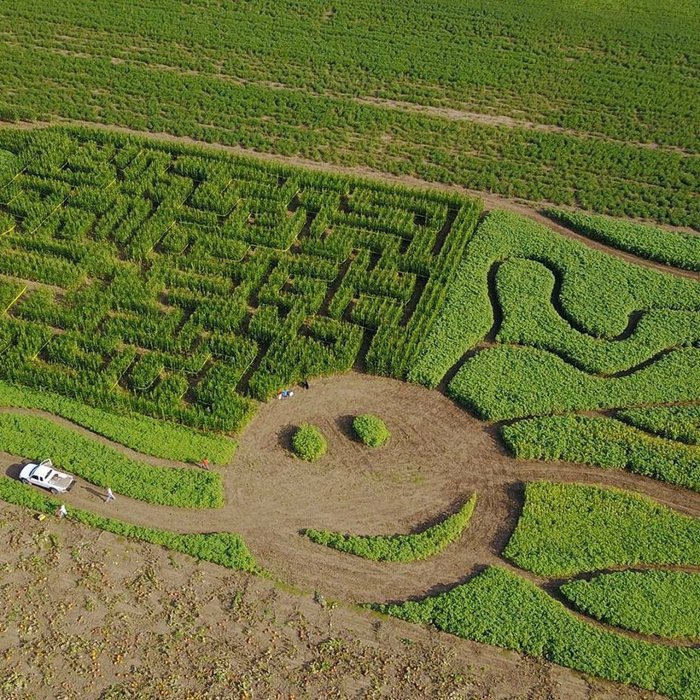 These eight best corn mazes in Cincinnati are sure to add some excitement to your fall calendar this year. How many of them have you tried? Which is your favorite? Share with us in the comments! If you'd like to recommend another family-friendly adventure in Cincinnati, fill out our nomination form here.
And if you need more ideas for things to do in Cincinnati during the fall, check out our recent article here.
Address: Irons Fruit Farm, 1640 Stubbs Mills Rd, Lebanon, OH 45036, USA
Address: Neltner's Farm & Event Venue, 6922 4 Mile Rd, Melbourne, KY 41059, USA
Address: Tom's Maze and Pumpkin Farm, 4881 Germantown Liberty Rd, Germantown, OH 45327, USA
Address: Young's Jersey Dairy, 6880 Springfield Xenia Rd, Yellow Springs, OH 45387, USA
Address: Burwinkel Farms, 4359 Hamilton Cleves Rd, Ross, OH 45013, USA
Address: Country Pumpkins, 1835 Sherman Mt. Zion Road, Dry Ridge, KY 41035, USA
Address: Blooms & Berries Farm Market, 9669 OH-48, Loveland, OH 45140, USA
Address: 1737 OH-131, Milford, OH 45150, USA
Best Corn Mazes In Cincinnati
September 06, 2019
What are the best farms to visit in Cincinnati in the fall?
If you're looking for a farm and pumpkin patch in Cincinnati to visit this fall, you have plenty of options around town. Many local farms open up their gates to visitors for pumpkin picking, hayrides, games, fresh produce, corn mazes, and more fall fun. The list of the best corn mazes in Cincinnati above gives you a great place to start, as all of these destinations offer more than just a maze. If you need more ideas, check out the lesser known options on our list here.
Are there any haunted corn mazes in Cincinnati?
Editor's note: Fright Field is closed for the 2021 season, but you can check their website for updates. 
Did you catch the last corn maze on our list above? Highway 50 Fright Field is a haunted corn field and attraction that is downright terrifying. Many believe it to be the scariest destination during the fall in Cincinnati, thanks to a dark corn field and the real haunted stories that go along with this property. You can read all about the Fright Field and plan your visit with our previous article here.
What is the largest corn maze in Cincinnati?
Many actually prefer to not try the largest corn maze in Cincinnati, especially if they're afraid of not being able to get out! But we think you'll enjoy the challenge, so be sure to head to Shaw Farms and their 12-acre masterpiece. If you're a huge fan of corn mazes, also visit Tom's Maze, listed above, as it is known as the best corn maze in Ohio.
Address: Irons Fruit Farm, 1640 Stubbs Mills Rd, Lebanon, OH 45036, USA
Address: Neltner's Farm & Event Venue, 6922 4 Mile Rd, Melbourne, KY 41059, USA
Address: Tom's Maze and Pumpkin Farm, 4881 Germantown Liberty Rd, Germantown, OH 45327, USA
Address: Young's Jersey Dairy, 6880 Springfield Xenia Rd, Yellow Springs, OH 45387, USA
Address: Burwinkel Farms, 4359 Hamilton Cleves Rd, Ross, OH 45013, USA
Address: Country Pumpkins, 1835 Sherman Mt. Zion Road, Dry Ridge, KY 41035, USA
Address: Blooms & Berries Farm Market, 9669 OH-48, Loveland, OH 45140, USA
Address: 1737 OH-131, Milford, OH 45150, USA