7 Slow-Paced Small Towns Near Cincinnati Where Life Is Still Simple
We all love the excitement and vibrancy of Cincinnati, but you can't exactly refer to our city as slow-paced. Of course, it's all in how you approach it, but there are many small towns near Cincinnati where life actually is still simple, and locals and visitors love their laid-back, relaxed attitudes and lifestyles. These small towns near Cincinnati, Ohio, offer the perfect combination of charming and slow-paced living (but don't skimp on attractions and amenities), and a visit to one may be just what you need to simplify your life, even if only for a few hours.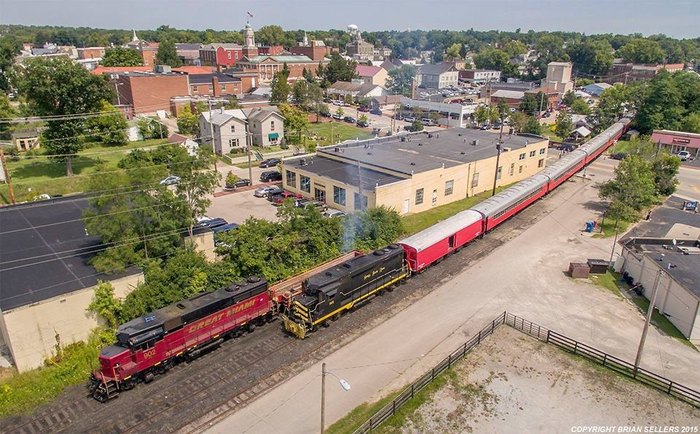 Of course, there are countless towns and neighborhoods around Cincinnati that embody the simplified, slow-paced lifestyle approach. These are just a few of our favorite small towns near Cincinnati, Ohio. Did your favorite little locale in the area make the list? What other towns around Cincinnati seem to live the simple life? Let us know in the comments!
And for another unique town near Cincinnati that's perfect for a day trip, check out our previous article about Pleasant Hill, Kentucky.
OnlyInYourState may earn compensation through affiliate links in this article. As an Amazon Associate, we earn from qualifying purchases.
More to Explore
Small towns near Cincinnati, Ohio
What's another must-visit small town near Cincinnati, Ohio?
Close your eyes and point to a place on a Buckeye State map and you're bound to land on a charming small town in Ohio. While Ohio might be best-known for the Three C's (Columbus, Cleveland, and Cincinnati), the heart and soul of the Buckeye State really does lie in its small towns. These are places full of hard-working people with a proud history; places like Milford, Ohio. This charming small town in Ohio isn't just irresistibly charming; it has a fascinating history, too — starting with its namesake. Milford is a town of about 6,800 in Southwest Ohio. It's a river town, located on the banks of the Little Miami -- and this geography plays a key role in the town's history. Established in 1836, the area was first surveyed by John Nancarrow, a Revolutionary War veteran from Virginia, in 1803. John Hageman was the first permanent settler, and the area was originally named Hangeman's Mill. Today, the history and legacy of this original mill can be felt throughout the town. All improvements and construction in Milford's downtown are carefully arranged around the standing structures with new businesses, like Little Miami Brewing Company, breathing life into these historic buildings.
Related Articles