Posted in Ohio
March 23, 2020
If You're Sick, These 8 Hospitals In Ohio Are The Best In The State
Have you ever wondered where the best hospitals in Ohio are? According to recent rankings from U.S. News & World Report, the following 8 hospitals are the best in the state. Ohio is home to 8 nationally ranked hospitals (most of which are listed below) and 21 that "meet high U.S. News standards." For a complete ranking of the 220 hospitals in Ohio that were evaluated in the report, click here.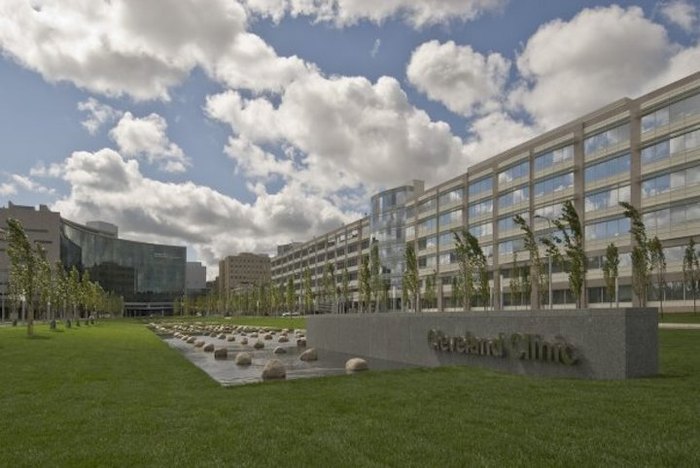 What do you think of these rankings? Have you received care at any of these hospitals before?
For more information about how these rankings were calculated, click here. For more interesting Ohio rankings and statistics, check out our previous articles: According To FBI Statistics, These Are The 10 Most Dangerous Cities In Ohio For 2020 and Here Are The 15 Happiest Cities In Ohio.
OnlyInYourState may earn compensation through affiliate links in this article.
Address: 9500 Euclid Ave, Cleveland, OH 44195, USA
Address: 11100 Euclid Ave, Cleveland, OH 44106, USA
Address: Ohio State University Wexner Medical Center, Columbus, OH 43212, USA
Address: 18101 Lorain Ave, Cleveland, OH 44111, USA
Address: 6780 Mayfield Rd, Mayfield Heights, OH 44124, USA
Address: 1 Wyoming St, Dayton, OH 45409, USA
Address: 2139 Auburn Ave, Cincinnati, OH 45219, USA
Address: 2142 N Cove Blvd, Toledo, OH 43606, USA
Best Hospitals in Ohio
April 06, 2020
What is the number one hospital in Ohio?
Cleveland Clinic is consistently ranked and evaluated as the number one hospital in Ohio. It's also considered to be the best hospital in the country for hearts. Here, you'll find some of the best doctors in Ohio, as well as some of the latest advancements in healthcare and medical research. If you're wondering where to go when you're sick in Ohio, it's probably the best hospital to check into, however, there are several exceptional hospitals throughout the Buckeye State that will also administer excellent care. 
What is the best children's hospital in Ohio?
Here in Ohio, we're fortunate to have so many excellent hospitals for both adults and children. According to U.S. News & World Report, the best children's hospitals in Ohio include the Cincinnati Children's Hospital Medical Center, Nationwide Children's Hospital, Cleveland Clinic Children's Hospital, Rainbow Babies and Children's Hospital, Akron Children's Hospital and Dayton Children's Hospital. All of those children's hospitals are nationally ranked. To read more about children's hospitals in Ohio and how they rank both state-wide and nationally, check out the U.S. World & News Report Children's Hospital rankings for Ohio. 
How many hospitals are in Ohio?
According to the Ohio Hospital Association, there are 236 hospitals and 14 health systems in the state of Ohio. There were 220 of the state's hospitals that were evaluated for the U.S. News & World Report rankings of 2019. For more information and data about Ohio's hospitals, check out the Ohio Hospital Association website.