The 10 Best Backroads In Ohio For A Long Scenic Drive
Sometimes, all you need is a good, long drive to pass the time, clear your head or just enjoy the day. Fortunately, Ohio is home to several back roads and scenic byways that are perfect for a leisurely drive. In fact, many of those back roads rank among the best scenic drives in Ohio, a fact that is a source of local pride for many. The following are some of our favorite roads to take in The Buckeye State whenever you want to enjoy a long, scenic ride across Ohio. Pack some road trip snacks, allot a fund for gas money and gift shops along the way, and let's get ready to hit the road. Buckle up, buckaroo, because the beauty you find along the way will blow you away.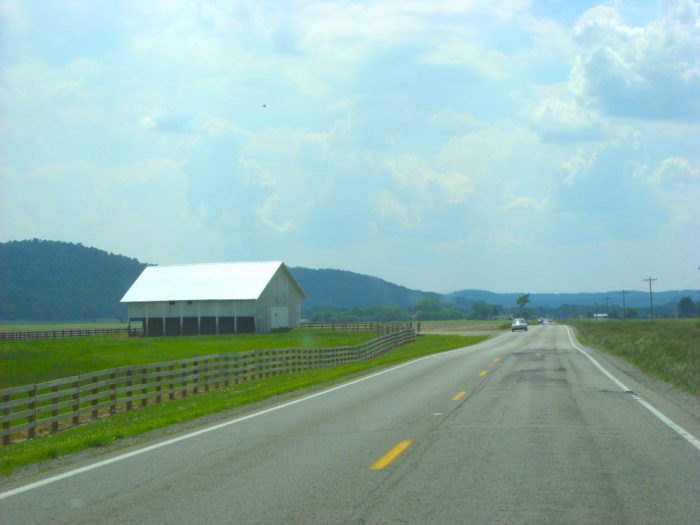 Have you taken any of the best scenic drives in Ohio before? What's your favorite back road to take in Ohio? Share your thoughts and experiences with us!
The Buckeye State is overflowing with magnificent scenery from north to south. Rather than the best scenic drives in Ohio, if you'd rather sit back, relax, and enjoy a glass of wine while you take in our landscape, we have all sorts of options! Treat yourself to a unique dining experience at the most scenic restaurants in Ohio.
Address: US-50, Chillicothe, OH, USA
Address: Ohio River Scenic Byway, Gallipolis, OH, USA
Address: Amish Country Byway, Millersburg, OH, USA
Address: OH-348, Otway, OH, USA
Address: Ashtabula County Covered Bridge Festival, 25 W Jefferson St, Jefferson, OH 44047, USA
Address: 5000 Brookpark Rd, Parma, OH 44134, USA
Address: Erieside Ave, Cleveland, OH 44114, USA
Address: Brush Rd, Marietta, OH 45750, USA
Address: OH-374, Ohio, USA
Address: 16325 Co Hwy 23, Loudonville, OH 44842, USA
Best Scenic Drives In Ohio
March 22, 2020
What are the best roadside attractions in Ohio?
The Buckeye State is full of incredible things to see. After all, with nearly 45,000 square miles of magnificent landscape, one can naturally expect to encounter differing habitats, regions, and unique small towns. Along the way, don't be surprised if you spot a few roadside attractions in Ohio along those scenic back roads. We have a ginormous cornhenge, a vast field of 109 six foot tall corn statues, and we also have a huge stamp hiding near Cleveland's Public Hall. These are just a few of the record-setting attractions in Ohio – don't be afraid to ask locals for other places of interest!
Are there any other scenic backroads to drive along in Ohio?
Ohio is absolutely overflowing with scenic drives. You may choose to take a quaint country road, or you may opt to take a scenic drive through forested parkland. Each city, including Cincinnati, Columbus, and Cleveland, has its own magnificent drives hiding alongside urban landscapes and out in the suburbs.
Are there other similar things to do in Ohio when you have a free afternoon?
There are all sorts of things to do in Ohio, ranging from adventurous to laid back and even relaxing. If you're looking for budget friendly adventures, you might consider a road trip to check out the state's finest natural attractions. Our state's waterfall road trip is particularly beautiful – there are waterfalls stretching from Cleveland down to the area around the Ohio River!
Address: US-50, Chillicothe, OH, USA
Address: Ohio River Scenic Byway, Gallipolis, OH, USA
Address: Amish Country Byway, Millersburg, OH, USA
Address: OH-348, Otway, OH, USA
Address: Ashtabula County Covered Bridge Festival, 25 W Jefferson St, Jefferson, OH 44047, USA
Address: 5000 Brookpark Rd, Parma, OH 44134, USA
Address: Erieside Ave, Cleveland, OH 44114, USA
Address: Brush Rd, Marietta, OH 45750, USA
Address: OH-374, Ohio, USA
Address: 16325 Co Hwy 23, Loudonville, OH 44842, USA