The Ultimate Pie Shop Road Trip In Northern California Is As Charming As It Is Sweet
There's just something about pie that lightens the spirit, warms the belly, and soothes your soul.
For you, it might be the light, flaky, melt-in-your-mouth crusts. Or maybe it's the intricate layering of sweet fruit and delicate sweet seasonings. And then there's always the unexpected ingredient pairings that make for a one-of-a-kind pie experience.
Whatever your unique pie desires, you'll find oodles to tempt your tastebuds as you embark upon this delicious Northern California Pie Shop Road Trip. You can find the entire itinerary here.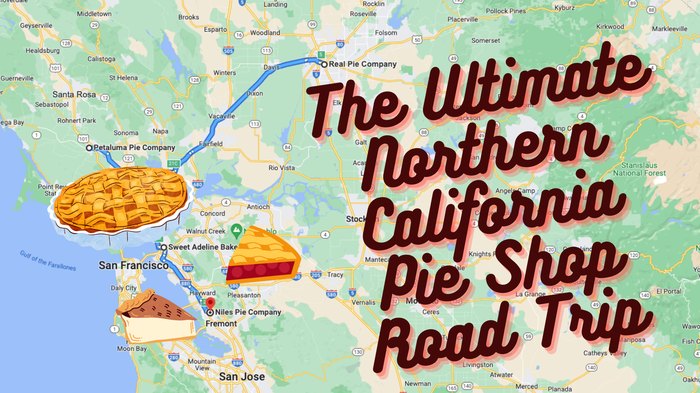 Whether you like your pies topped with a scoop of your favorite ice cream or whipped cream, or just in the natural delicious state, this Northern California Pie Shop Road Trip is sure to please.
Have you been to any of these amazing Northern California pie shops? If so, we'd love to see your photos and hear about your experiences there.
Are you still in a pie state of mind? Then check out The Chicken Pot Pie Shop In Northern California Serves All Types Of Hot And Savory Pot Pies.
Address: Petaluma Pie Company, 125 Petaluma Blvd N, Petaluma, CA 94952, USA
Address: Real Pie Company, 2425 A, 24th St, Sacramento, CA 95818, USA
Address: Sweet Adeline Bakeshop, 3350 Adeline St, Berkeley, CA 94703, USA