Paddle Past Tufa Towers On An Ancient Lake In Northern California With A Guided Kayak Tour
If you've ever been to Mono Lake, then you know exactly how special of a place it is. Located on the eastern edge of the Sierra Nevada, this ancient saline lake is one of the oldest bodies of water in the western hemisphere. The desert lake is unusually lively and it's most notably critical habitat for many waterfowl. However, it's the lake's bizarre appearance that makes it a must-see destination. Known for its "tufa towers", you'll get closer than ever to this ancient lake and its treasures when you take on a guided kayak tour with this company.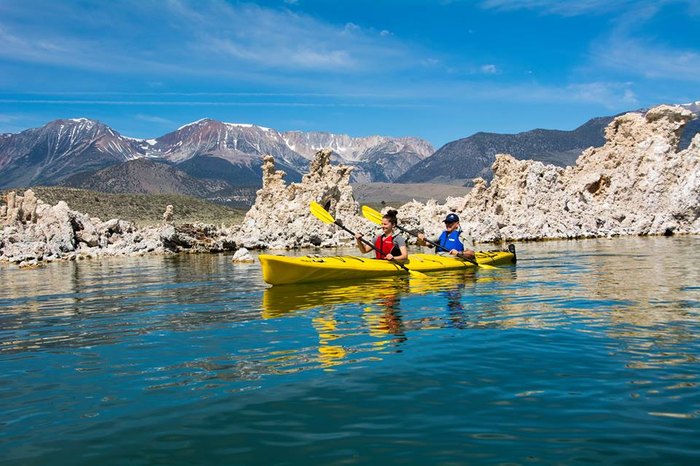 Have you been to Mono Lake? This lake in Northern California is truly one-of-a-kind! Tell us what you love most about Mono Lake in the comments below.