8 Amazing Flea Markets In Northern California You Absolutely Have To Visit
The best things in life are free, but that doesn't mean it isn't a whole bunch of fun to shop second-hand. If you live in Northern California, then you know what I mean. Thrifting or shopping at flea markets and outdoor bazaars is a time-honored tradition, and you never know just what knick-knack or paddy whack you might find! Luckily for us, there are quite a few fun flea markets to explore. Here are some of the best flea markets in Northern California.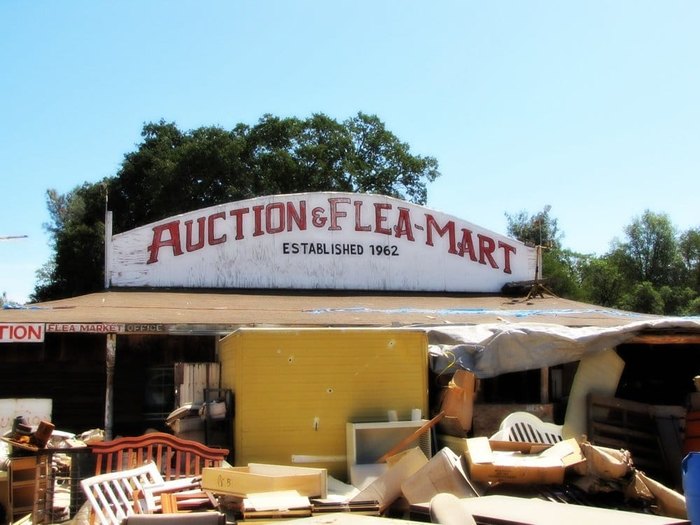 Have you been to any of these best flea markets in Northern California? What treasures did you find? We would love to hear all about it in the comment section.
If you enjoy outdoor markets, read about the Oak Park Farmers Market and make plans to visit!
Address: 21005 Fig Tree Ln, Redding, CA 96002, USA
Address: 10493 Spenceville Rd, Penn Valley, CA 95946, USA
Address: 8521 Folsom Blvd, Sacramento, CA 95826, USA
Address: 6719 Eastside Rd, Anderson, CA 96007, USA
Address: 4th Street & Old Courthouse Square, Santa Rosa, CA 95404, USA
Address: 1551 Vineyard Rd, Roseville, CA 95678, USA
Address: 2200 Gravenstein Hwy S, Sebastopol, CA 95472, USA
Address: 211 W Sycamore St, Willows, CA 95988, USA
Best Flea Markets In Northern California
August 04, 2021
What are some of the most unique places for shopping in Northern California?
If you're a crafter living in NorCal, then you must head to the largest bead store in the area. Located in Redding, The Beadman has just about every type of bead you can think of along with jewelry-making supplies and gifts made by local artists. There's no other store quite like this! If you love bargains, then you'll love Pop's Bargain Outlet in Turlock where you can find hundreds of items at…bargain prices! There are plenty of grocery items as well as manufacturer overstock items. Check back often because the stock is always changing.
What are the best thrift stores in Northern California?
Thrift Town in Sacramento has an incredible selection of secondhand items that are neatly organized throughout the store. The workers here are also quite helpful, so if you're looking for something specific and can't find it, just ask! Tailwaggers Thrift Store in Eureka supports the Sequoia Humane Society so you are supporting a good cause when you shop here. With two locations in town, there are plenty of one-of-a-kind items to choose from.
What are the best antique shops in Northern California?
If you enjoy antiquing, then you have to plan a day trip to Redding which has numerous antique shops just waiting to be explored! Located in Santa Rosa's Historic Railroad Square, Whistlestop Antiques is home to two levels of antique treasures as well as a jewelry shop, art studio, and book store. It's a wonderful place to spend some time.
Address: 21005 Fig Tree Ln, Redding, CA 96002, USA
Address: 10493 Spenceville Rd, Penn Valley, CA 95946, USA
Address: 8521 Folsom Blvd, Sacramento, CA 95826, USA
Address: 6719 Eastside Rd, Anderson, CA 96007, USA
Address: 4th Street & Old Courthouse Square, Santa Rosa, CA 95404, USA
Address: 1551 Vineyard Rd, Roseville, CA 95678, USA
Address: 2200 Gravenstein Hwy S, Sebastopol, CA 95472, USA
Address: 211 W Sycamore St, Willows, CA 95988, USA