Over One Million Birds Have Arrived At Sacramento National Wildlife Refuge In Northern California This Month
It's an exciting time of year for wildlife enthusiasts in Northern California! A variety of migratory birds are making their way through the Golden State right now and they are settling into the plethora of wildlife refuges that they come across. All in all, one billion birds will make their way south on what's known as the Pacific Flyway which stretches from Alaska all the way to Patagonia. It's a show unlike any other on earth. Sacramento National Wildlife Refuge alone has already seen an estimated of one million birds, making this the perfect time to plan a visit.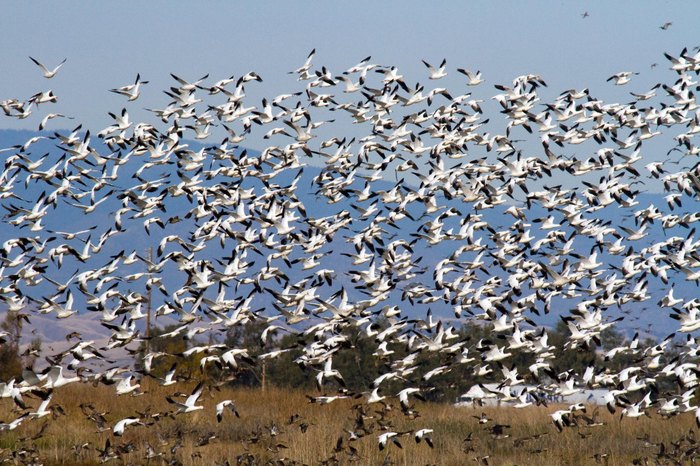 Have you been to see the migratory birds this season yet? Definitely don't miss out on this epic experience! Check out another unique wildlife experience when you visit The Magical Place In Northern California Where You Can View A Wild Elk Herd.
Address: 752 Co Rd 99W, Willows, CA 95988, USA