It's Impossible To Forget These 6 Horrific Winter Storms That Have Gone Down In North Dakota History
Let's be real here: our state is no stranger to winter storms. Each year, on average, the state gets anywhere from 35 to 50 inches of snowfall. Along with the typical snowstorms, on occasion, a history-making blizzard will come through. Here are six terrifying winter storms in North Dakota that have made a mark in the history books and will never be forgotten.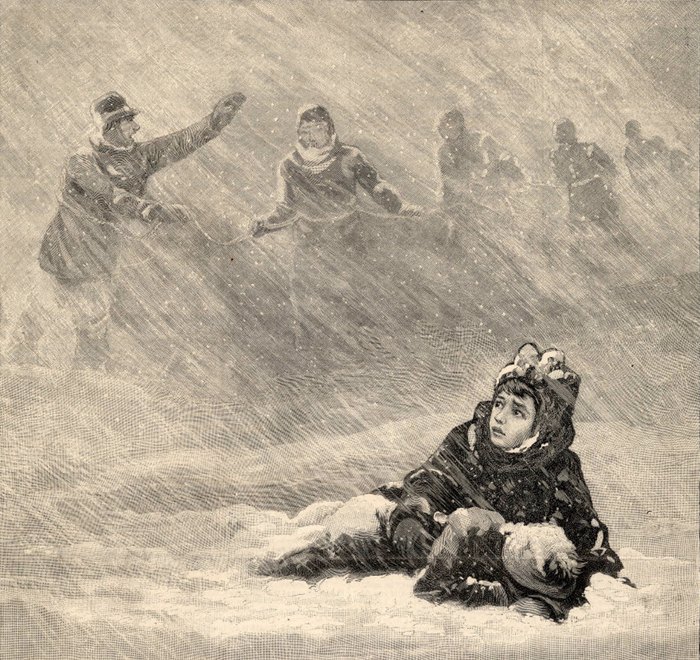 North Dakota has had many blizzards in its past and pretty much always gets at least some snow during the winter. While it can be terrifying, sometimes it makes the state's landscape turn beautiful. Take a look at times the snow created a mesmerizing sight here in North Dakota.
Which winter storms in North Dakota do you remember most clearly? Tell us your stories in the comments! We love hearing from you.
OnlyInYourState may earn compensation through affiliate links in this article.
More to Explore
Winter Storms in North Dakota
What kind of natural disasters occur in North Dakota?  
North Dakota, as beautiful as it is, unfortunately, sees its fair share of natural disasters. The state is prone to blizzards and, on occasion, large and violent tornadoes. The peak season for tornadoes in North Dakota is during summer, after tornado alley shifts north from the central United States to the high plains in the northern United States, as well as in the Midwest. There are about 32 tornadoes per year; few of those tend to be extremely dangerous or deadly, though North Dakota is capable of damaging storms. Luckily, in all of the state's history, there have been only two F5 tornadoes – the most recent of which was in 1957. In terms of snowstorms and ice, North Dakota gets plenty; usually, the state gets anywhere from 20+ to 35+ inches of the fluffy white stuff, but in 1966, one storm dropped 30+ inches of snow over most of the state. Snowdrifts up to 20 feet tall were created by extremely high winds. Luckily, such intense storms are rare – but they do happen.  
What is considered the current record snowfall in North Dakota? 
The record for most snowfall in a short period of time was during the blizzard of 1966; however, different parts of the state have different averages. Cities like Bismarck and Willington routinely see the most snowfall year to year, averaging about 45.2 and 41.2 inches respectively. Amazingly, the record cold temperature for North Dakota currently stands at an incredible –60 degrees Fahrenheit in Parshall in February of 1936. We've seen plenty of cold days that have flirted with that low, but none have yet to beat it (thankfully – brr). The blizzard of '66 had nightmarish wind gusts of up to 100 miles per hour in some places, creating apocalyptic snow drifts of up to 20 feet high in many places. Yikes! Love North Dakota storms? Check out this article for some truly breathtaking photos of North Dakota weather at its best.  
Related Articles