This Historic Wagon Train In North Dakota Heads Off On Another Journey Soon And You Don't Want To Miss It
A pivotal part of North Dakota's history begins around the time when settlers came across the prairie in wagon trains looking for new prospects. These trains faced hardships, trekked for miles upon miles, but held a sense of community and in the end reached places that eventually became homesteads, towns, and cities. Although the days of the wagon trains are long since passed, you can experience what it was like on such a journey with a once-a-year event held in Jamestown, North Dakota.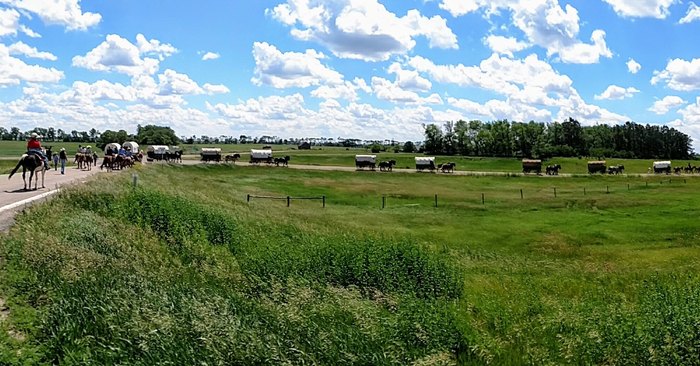 To register for the trip and learn more about everything you need to know, prepare for, and bring along, visit the Fort Seward Annual Wagon Train website.
The journey will begin at Fort Seward, which is located at the address below.
Address: 615 10th Avenue NW, Jamestown, ND, 58401
Have you ever visited Fort Seward before? What about some of the many other forts still standing across North Dakota? Discover another awesome historical fort you can visit yourself.