The 9 Very Best Day Trips You Can Possibly Take In North Dakota
If you're anything like us, you've likely searched "day trips near me in North Dakota." North Dakota is full of hidden gems that everyone should visit, and it's only a matter of knowing where to find them. Fortunately, we've done lots of the work for you. The following destinations throughout the state are well worth an entire day trip to see the wonders that North Dakota has to offer. If you really want to experience all that the Peace Garden State boasts, then you'll want to take as many of these North Dakota day trips as you possibly can.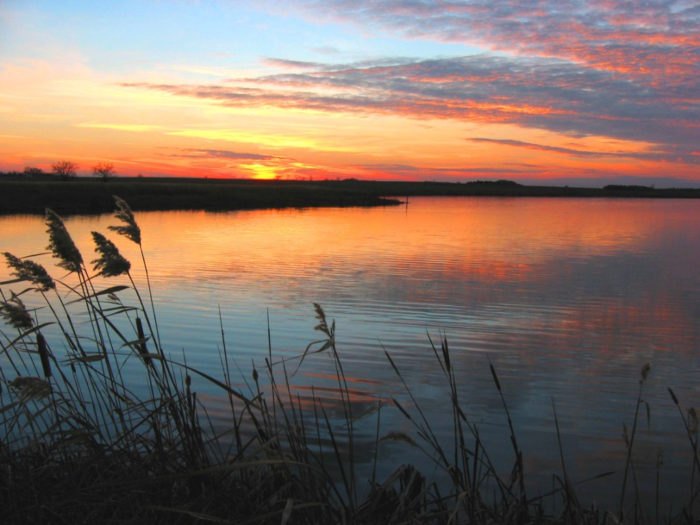 We hope we've helped provide a little inspiration and a few answers to the question, "what are some day trips near me in North Dakota?" If you're looking for more ideas for the best North Dakota trips, why not try one of these Peace Garden State campgrounds?
OnlyInYourState may earn compensation through affiliate links in this article.
More to Explore
day trips near me in North Dakota
What are some must-visit places in North Dakota?
North Dakota is a wild, enchanting, and fascinating place to visit. While it's relatively sparse in population, it's positively abundant in natural wonders and fun things to do for all ages. Whether you're an outdoor enthusiast, history buff, or road trip warrior, you'll find no shortage of adventures in the Peace Garden State. Some must-visit places in North Dakota include Theodore Roosevelt National Park, Fort Abraham Lincoln State Park, the Enchanted Highway, Knife River Indian Villages National Historic Site, Chateau de Mores State Historic Site, Plains Art Museum, North Dakota Heritage Center & State Museum, Maah Dah Hey Trail, and the Dakota Zoo.
What belongs on my North Dakota bucket list?
If you're putting together a bucket list for North Dakota, you're likely looking for a variety of dining options, outdoor activities, little-known wonders, and charming towns. Fortunately, we've already compiled a bucket list for experiencing all that North Dakota has to offer. Some of these bucket-list worthy items include the Bottineau Winter Park, Fort Ransom State Park, the North Dakota Winter Show, Maple Sugaring Day, SkyFest over Fort Stevenson, Theodore Roosevelt National Park, Red River Valley Fair, the town on Medora, Norsk Høstfest, Papa's Pumpkin Patch, Lake Metigoshe, and Dickens Village Festival. Learn more about these incredible North Dakota day trips.
Where can I go in North Dakota that only the locals know about?
We've got just the place in mind! The Gunlogson Nature Preserve can only be described as a little-known natural oasis hiding in North Dakota. Tucked away in Icelandic State Park near Cavalier, this beautiful property features hundreds of species of plants to explore. Learn more about this hidden gem in North Dakota.
Related Articles
Explore North Dakota