Visit The Southernmost Point Of This National Park In North Dakota For An Unforgettable Experience
North Dakota's beautiful Theodore Roosevelt National Park has many great sights to see. It's no wonder that it's considered the best national park to visit in North Dakota. From the Oxbow Overlook of the North Unit to the prairie dog towns of the South Unit, there are acres of badlands to explore. The southernmost point of the South Unit, in particular, has an awesome spot that will give you an unforgettable experience. Make sure you bring your camera to this one – you'll want to take lots of photos!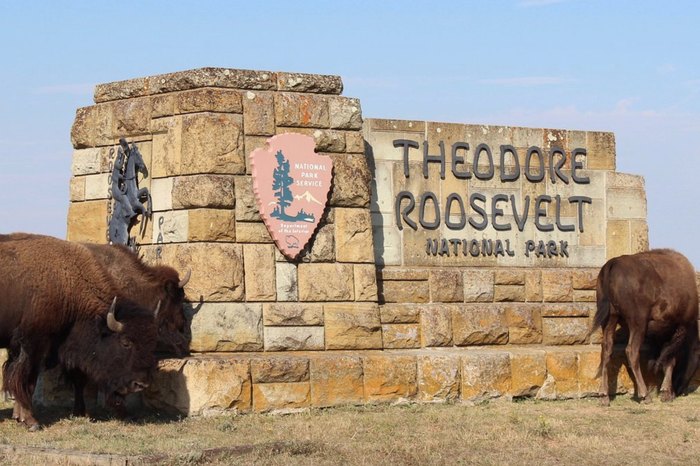 Have you ever been to Theodore Roosevelt National Park? Do you agree that it's the most iconic national park to visit in North Dakota? Be sure to share your thoughts with us by leaving a comment below — we'd love to hear from you!
Find more information on the Visitor Center and overlook by clicking here. This is a highlight of the South Unit, but the North Unit can be just as great to visit. Discover a special spot in the North Unit right here.
Looking for even more inspiration for planning your next great outdoor adventure in North Dakota? Check out our Nature Lovers Definitive Guide To North Dakota's Natural Beauty – Parks, Beaches, Hikes, And More! There's a little something for every kind of outdoor enthusiast on this list.
OnlyInYourState may earn compensation through affiliate links in this article.
Address: Theodore Roosevelt National Park, North Dakota, USA
national park to visit in North Dakota
January 12, 2022
What are the top natural wonders in North Dakota?
North Dakota isn't one of the most visited states in the U.S.; however, it does have an extraordinary number of natural wonders to visit. Those who make the trip will be rewarded with stunning scenery and relatively few crowds. After exploring Theodore Roosevelt National Park, perhaps the single best national park to visit in North Dakota, there are plenty of other places you'll want to check out. For example, there's a massive wildlife refuge near the town of Minot that boasts breathtaking landscapes of wetlands and rolling prairie hills. It's known as Upper Souris National Wildlife Refuge and it's definitely worth seeking out. Another impressive natural wonder is Fort Ransom State Park. With sweeping views of the Sheyenne River Valley, this park is one of the most beautiful in the state. Lastly, did you know that North Dakota has a lost state park? Now a recreational area calls as Crow Flies High Butte, North Dakota's second official state park was once called Verendyre National Park. Some other destinations to add to your North Dakota bucket list include Cannonball Concretions Pullout, Wildwood Hiking Trail, Cross Ranch State Park, Caprock-Coulee Trial, Grahams Island,  and Wild Canyon Trail. For more information, you can check out our previous article: The 10 Most Incredible Natural Attractions In North Dakota That Everyone Should Visit.