7 Silly Sayings That Will Only Make Sense If You're From North Dakota
North Dakotans can all understand these, but they would probably confuse someone from another state. These silly North Dakota sayings and fun phrases all come from various parts of living here in the Peace Garden State. You may not get them if you're not from here, but spend a bit of time around North Dakota residents and you'll probably hear a few of these: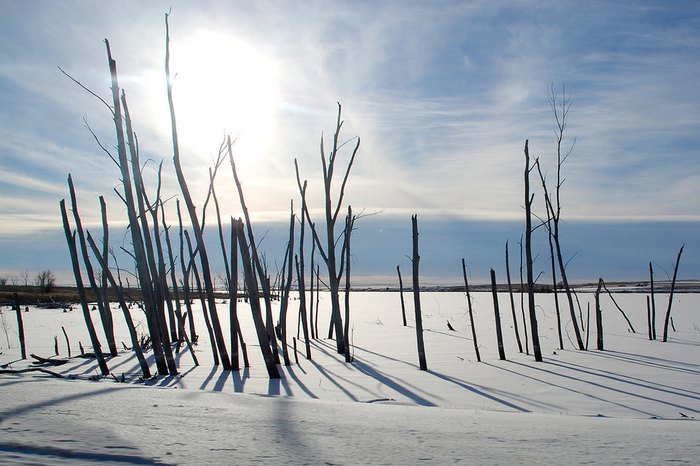 What are other North Dakotan sayings you or people you know say? Share them with us in the comment section below!
And if you're wondering what other off-the-wall stuff we do here in this state, you'll definitely want to look at these extremely weird things!
OnlyInYourState may earn compensation through affiliate links in this article.
North Dakota Sayings
August 09, 2022
Are there any haunted attractions in North Dakota?
I don't know what it is about scary places, but people sure do like them. And if you're looking for haunted attractions in North Dakota you won't be disappointed. You will find them dotted all over the state, each one offering its own spooky atmosphere. The Harvey Public Library in the town of Harvey, the Children's Museum at Yunker Farm in Fargo, Chateau De Mores in Medora, and the Totten Trail Historic Inn in Saint Michael are just a few to get you started.
I'm looking for a good place to go fishing.
There are so many fantastic places and beautiful settings to go fishing in North Dakota. One of the most popular ones is at Lake Audubon. Located near the town of Coleharbor, it is recognized as one of the clearest lakes in the state. That will probably make it easier for you to see the fish coming, but keep in mind they'll probably see you coming too!
Where can I find a brewery in Fargo?
There are lots of great breweries all over the Fargo area. But if you want to tip your glass at a classic, then you definitely have to go to the namesake Fargo Brewery Company. located in the downtown area, it is the oldest and largest brewery in North Dakota.
Where did they film the movie Fargo?
You might be surprised to learn that they didn't actually film the movie Fargo in the town of Fargo. Parts of it were filmed in Pembina County, while other scenes were captured near Minneapolis-St. Paul, Minnesota. However, there are other movies that were filmed in North Dakota, including Jesus Camp and American Honey.
OnlyInYourState may earn compensation through affiliate links in this article.