The One Place In North Dakota That Must Be Seen To Be Believed
Nature can create beautiful things that seem almost impossible to happen on their own. Natural formations of land created by thousands of years worth of erosion exist all over the place, some of which are phenomenal to see. North Dakota has its own fantastic sights like those, many of which lie in the Theodore Roosevelt National Park. One of these is in the North Unit of the park, and you have to see it to believe it: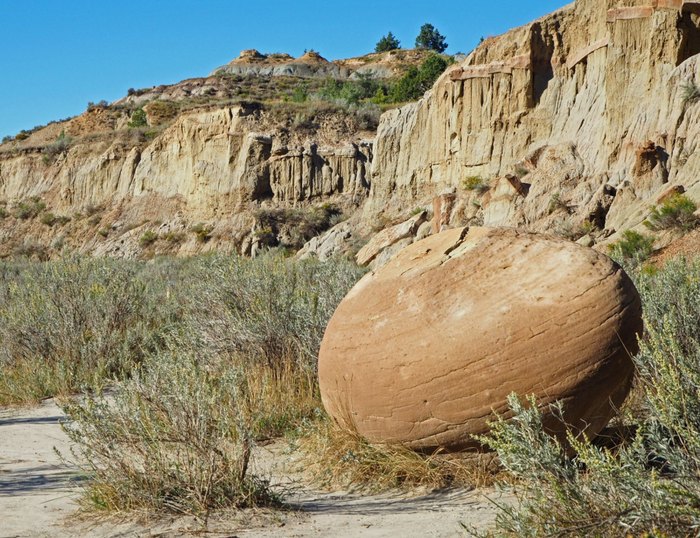 This isn't the only spot in North Dakota where you can see cannonball concretions, although it is the spot where they are most abundantly seen in a single area. Places like the town of Cannon Ball, North Dakota and the Cannonball River were named after exactly these, and can be found along the water there.
Here is a page where you can find the map to the North Unit Scenic Byway if you'd like to take a beautiful drive right to these amazing formations and see them for yourself. The byway begins about 15 miles south of Watford City heading west off of Highway 85.
Learn more about the beauty of North Dakota's rivers and the formations they create right here!
OnlyInYourState may earn compensation through affiliate links in this article.
Related Articles