You Will Fall In Love With These 10 Beautiful Old Barns In North Dakota
There's something about an old, worn barn that draws us all in. Even if they are partially collapsed and all the paint has stripped off the wood they still hold a beauty entirely unique to them. They make us wish we could have seen them back in their hay day, if you will (okay, I apologize for that one, it was an awful joke). If anything at all, old barns in ND make great photo subjects. Case in point: these very generous photographers took the opportunity to get some great shots of these 10 beautiful barns in North Dakota: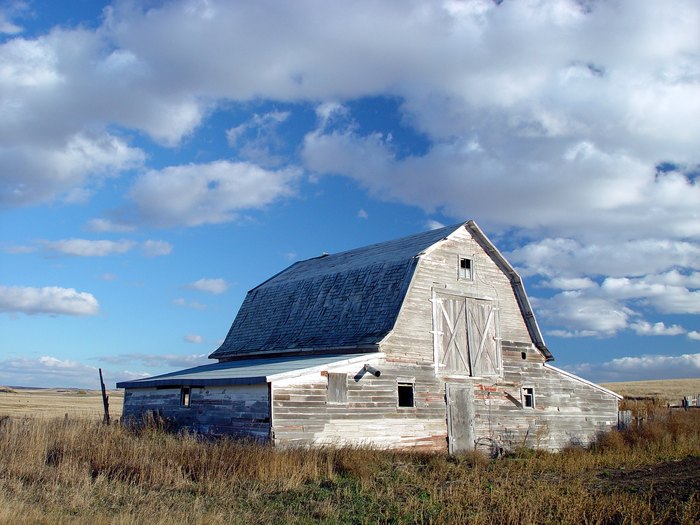 New barns are nice, but old barns just have some sort of character and charm to them we can all appreciate! Have you visited any moving old structures recently? If so let us know in the comments below. We love hearing about your firsthand experiences at these unique places.
…Don't worry, we're done pitching hay puns at you. Get it? Because of pitchforks… that pitch hay? Okay, jokes aren't exactly our forte, but hay, at least we tried!
OnlyInYourState may earn compensation through affiliate links in this article.
Address: North Dakota, USA
Historic Sites In North Dakota
May 02, 2023
What are other historic sites should I visit in North Dakota?
These barns have a particular charm to them, but while you're touring the state be sure to visit these other historic sites in North Dakota as well. You might find that by the end of your visit you've learned a lot about North Dakota's history!
Fort Union Trading Post National Historic Site – Williston
Theodore Roosevelt's Maltese Cross Cabin – Medora
Fort Mandan State Historic Site – Washburn
Welk Homestead State Historic Site – Strasburg
Fort Abercrombie State Historic Site – Abercrombie
Ronald Reagan Minuteman Missile State Historic Site – Cooperstown
Fort Totten State Historic Site - Fort Totten
Chateau de Mores State Historic Site – Medora
Fort Buford State Historic Site – Williston
Killdeer Mountain Battlefield State Historic Site – Killdeer