The Magical Place In North Dakota Where You Can View A Wild Horse Herd
North America's wild horse herds have dwindled down to few and they certainly aren't roaming all over the place. There are only a handful of areas in the country you can view actual wild mustangs to this day, and one of them is in North Dakota. Discover the beauty of the wild horses in North Dakota at this amazing National Park: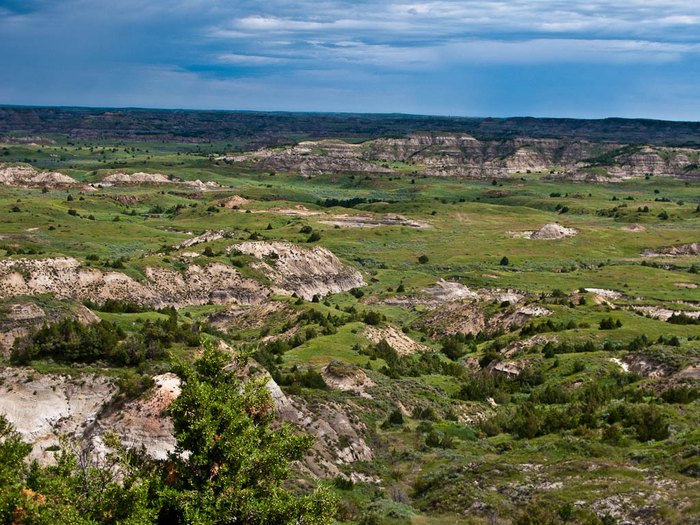 The Theodore Roosevelt National Park has two main units to visit. For more information, visit the official park's website.
Have you ever seen these wild horse herds in North Dakota? Did you know you can see similar wildlife including bison, elk, and more roaming free at Sullys Hill next to Devils Lake in North Dakota?
OnlyInYourState may earn compensation through affiliate links in this article.
Wild Horses in North Dakota
July 11, 2022
Where can I watch the Theodore Roosevelt National Park horses?  
Herds of wild horses can be seen all over Theodore Roosevelt National Park, though there are a few "hot spots" you should look at first if you're looking for them specifically. Head out to the park boundary along I-94 and you're likely to see a resident herd grazing there; you can also find high points like Buck Hill or the Painted Canyon Overlook and gaze downward. You might just see some horses at a distance! Typically, they live in small bands of anywhere from five to 15 horses. They have a fascinating hierarchy and are truly a wonder to behold. Plus, Theodore Roosevelt National Park is easily one of the most beautiful places in North Dakota, even without horses.  
Where can I find wild horses in North Dakota?  
Unfortunately, the only place you'll find wild horses in North Dakota is at Theodore Roosevelt National Park. They have been there for generations, since at least the mid-1800s. They aren't technically "wild"; instead, they are feral – but still. They're wild animals, and the moniker "wild horses" still seems appropriate. The herd found at TRNP is well cared for and carefully kept by the park service. From time to time, to maintain the herds at a specific number, there are horses removed from the groups. But no worries – the horses removed from the herds are sent to live in domestic situations on farms and in stables. They are safe.  
How many North Dakota wild horses are there?  
As of the time of this writing, there are up to 170 North Dakota wild horses, all of which reside at Theodore Roosevelt National Park. If you haven't witnessed them yet, you truly should; you'll find them peppered throughout the Badlands in the park and in a lot of the spots we mentioned above. They are stunningly beautiful animals, but please do not interact with them in any way – they can be incredibly dangerous and are willing to be quite aggressive to protect themselves. Watch them from afar and admire their incredible beauty.
OnlyInYourState may earn compensation through affiliate links in this article.