10 Gorgeous North Dakota Lakes With A Magical Aura About Them
I believe most people in North Dakota agree that one of the best places to be on a summer day is at the lake. Lakes are perfect for everything under the sun. Dipping your feet into the water and just relaxing, taking a swim or a canoe, boat, kayak, or another vessel, or casting a line and fishing – whatever you choose to do at one of North Dakota's lakes, you're bound to create great memories. There are so many lakes in the Peace Garden State that it'd be impossible to list them all. However, we've listed 10 of the best lakes in North Dakota below that almost seem magical.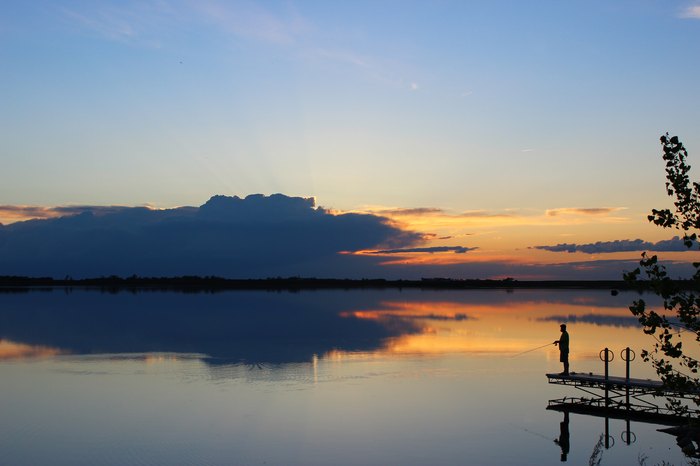 For a prairie state, North Dakota is surprisingly full of water. We also have beautiful rivers that are so much more than just a body of water.
OnlyInYourState may earn compensation through affiliate links in this article. As an Amazon Associate, we earn from qualifying purchases.
More to Explore
best lakes in north dakota
What lake do many people consider to be one of the prettiest in North Dakota?
There are many pretty lakes in North Dakota. One of the prettiest lakes in North Dakota is Lake Sakakawea, which is located about fifty miles from Bismarck. It's 180-miles long and has 1,530 miles of public shoreline. In addition to being pretty, Lake Sakakawea is also the largest man-made lake that's located entirely within the state of North Dakota. It's also the second largest lake in the U.S. in terms of area. People who visit this lake enjoy swimming, boating, and fishing.
Lake Sakakawea State Park, which is located on the banks of the lake, offers a sandy beach, hiking trails, campsites, and more. Because Lake Sakakawea has multiple access points and is surrounded by lots of beautiful scenery, it's a definite must-visit for anyone who loves the natural beauty of the outdoors.
Which two North Dakota lakes belong on everyone's outdoor bucket list?
North Dakota is home to many wonderful lakes including Devils Lake and Long Lake. Devils Lake is North Dakota's largest natural lake. It's also a popular spot for fishing perch, walleye, white bass, and northern pike. Interestingly, Devils Lake is known as the "Perch Capital of The World."
Boating is another popular activity enjoyed on the lake, in addition to swimming, kayaking, canoeing, and more. Long Lake is located within Long Lake National Wildlife Refuge near Moffit and is a popular spot for birdwatching. A variety of birds live along the shoreline of this lake including waterfowl, shorebirds, and the rarest of migrant birds. In addition to birdwatching, many people who visit Long Lake also enjoy activities such as fishing and hiking. Whenever you visit this lake, don't forget your binoculars. Also, keep in mind that Long Lake National Wildlife Refuge closes at sunset.
Related Articles
Explore North Dakota